More drones mean more attacks: Ukrainian minister announces new strikes on Russian ships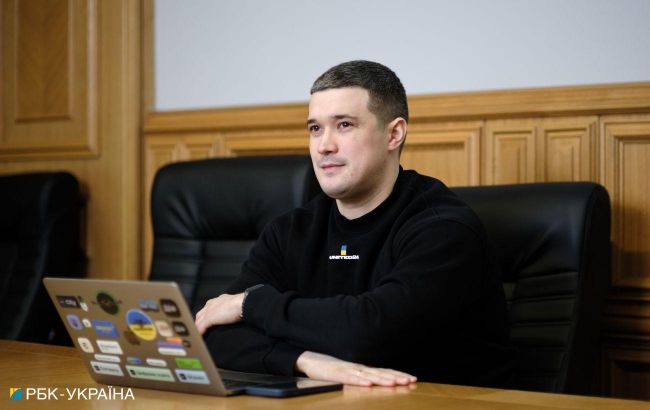 Mykhailo Fedorov, Deputy Prime Minister and Minister of Digital Transformation of Ukraine (Photo: Vitalii Nosach, RBC-Ukraine)
Ukraine will increase drone production by approximately 140 times by the end of the year. The number of strikes on Russian ships will also increase, according to Vice Prime Minister and Minister of Digital Transformation of Ukraine, Mykhailo Fedorov.
"There will be more drones, more attacks, and fewer Russian ships. That's for sure," Digital Transformation minister Mykhailo Fedorov said.
The Minister of Digital Transformation mentions that compared to the previous year, Ukraine's drone production will increase approximately 120-140 times by the end of 2023.
Fedorov also explains that artificial intelligence systems are currently being tested to help detect targets from several kilometers away and guide UAVs to them, even in the presence of electronic warfare.
"At the moment it's all at the testing stage, but some drones we are buying use AI to recognise targets. In a forest, it can detect a target and recognise whether it's a person, tank, or a certain vehicle. These technologies are being used actively," he noted
Attacks on the Russian fleet
Lately, there has been a significant increase in attacks on the Russian terrorist fleet. This includes:
Striking the Russian large landing ship Minsk and the submarine Rostov-on-Don during a nighttime attack on Sevastopol.
Downing the Russian missile ship Samum in Crimea using an experimental drone called Sea baby.
Attacking two Russian patrol ships of the Vasyl Bykov type.