Moldova's President accuses Russia of bribing voters in local elections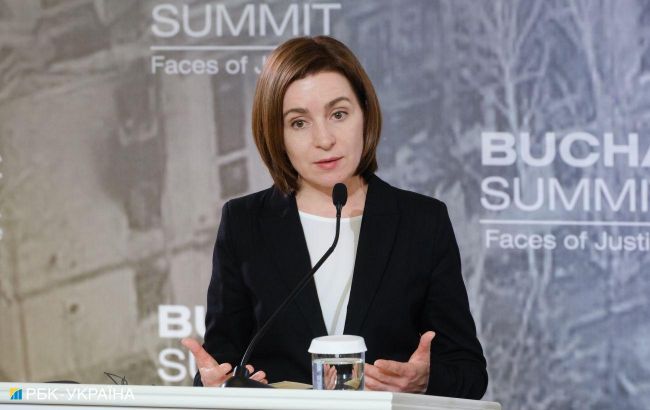 Moldovan President Maia Sandu (Photo: RBC-Ukraine, Vitalii Nosach)
Moldova's President Maia Sandu claimed that Russia is bribing voters in the local elections in Moldova scheduled for this weekend, directing money to pro-Kremlin political parties, according to Reuters.
She added that Moscow has directed an amount equivalent to almost $5 million over two months to fund "criminal groups."
Among these groups is the banned party led by fugitive businessman Ilan Shor.
Russia is bribing Moldovan citizens, Sandu stated, urging voters to support her allies to demonstrate support for her vision of Moldova's transition towards a European direction and joining the European Union.
Earlier, Sandu claimed that Russia previously bought those who controlled Moldova. Still, now it is buying Moldovan citizens, using various categories of people who work for the Kremlin and travel to Moscow for money.
Sandu called on law enforcement agencies to take measures and punish those involved.
Russia's attempts to influence Moldova
Previously, President Maia Sandu stated that Russia uses various methods, including cash and bank cards issued in Dubai, to transfer money to Moldova to bribe voters.
Parliamentary spokesperson Igor Grosu also announced that Moldova would prohibit representatives of the banned pro-Russian "Shor" party from participating in the elections.
It was recently revealed that Moldovan law enforcement suspects the Shans (Chance) political party of illegally financing the pre-election campaign and voters. Russia provided money for these purposes.