MoD has new idea for military enlistment, but without set deadlines for now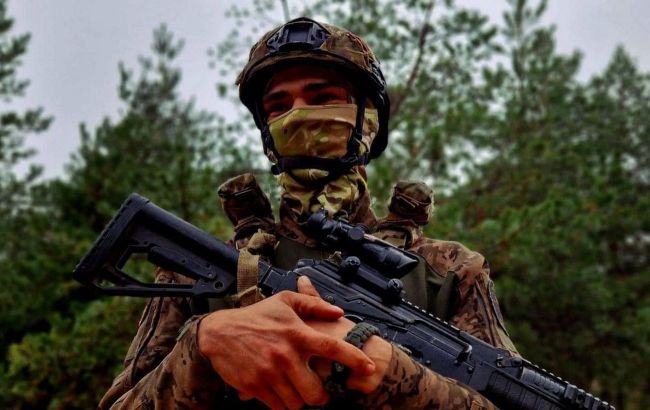 The Ministry of Defense explained the concept of updating the army recruitment (photo: facebook.com MinistryofDefence UA)
The Ministry of Defense announced today the approval of a new concept for military recruitment, which includes a transition away from conscription and the introduction of a recruitment system. However, as long as the war continues, conscription will remain in place, states Deputy Minister of Defense Natalia Kalmikova.
As explained by Kalmikova, the concept approved today is a framework document that outlines the vision for the development of the personnel management system. The concept includes the development of a roadmap that will describe the timeline for its implementation.
"It is designed for the period up to 2028 because we hope that by that time, there will be an end to the war, demobilization, and a conditionally peaceful time. However, this document is about the defense of the country happening today and tomorrow. We are talking about what is currently required, including recruiting, which has been discussed extensively in recent weeks. These are new tools for engaging people in the defense of their homeland," she noted.
According to the concept, conscription will be replaced by intensive military training for citizens of draft age. However, as emphasized by Kalmikova, this training is not a replacement for conscription, especially during a state of war. The goal of this training is to ensure that every Ukrainian has the ability to defend themselves and the country.
The concept also envisions the implementation of a recruiting system for the Armed Forces of Ukraine. However, there are currently no specific timelines for its introduction. Recruiting, as explained by the deputy minister, will become a parallel mechanism to effectively counter Russian aggression against Ukraine.
"As for the recruiting itself, we are considering several instruments regarding how Ukrainians will be enlisted, learn, and identify specific needs from a professional perspective. We will also assess how an individual's abilities, experience, and education can best contribute to realizing their potential during their service," explained Kalmikova.
For more details on the approved concept by the Ministry of Defense, you can read it by following the link.
Smart-mobilization
Previously, in an interview with RBC-Ukraine, Vice Prime Minister and Minister of Digital Transformation, Mykhailo Fedorov, announced the so-called smart mobilization for Ukrainians.
This innovation will allow Ukrainians who have chosen to mobilize voluntarily to select their specialization online, taking into account their abilities and preferences. The program will also provide information on which unit they will serve in, the duties associated with their position, and details on their training.
The pilot program for smart mobilization will be launched in the next one to two months, initially accepting applications for drone operator positions.