Mobilization in Ukraine: Defense Ministry introduces changes for military HR policy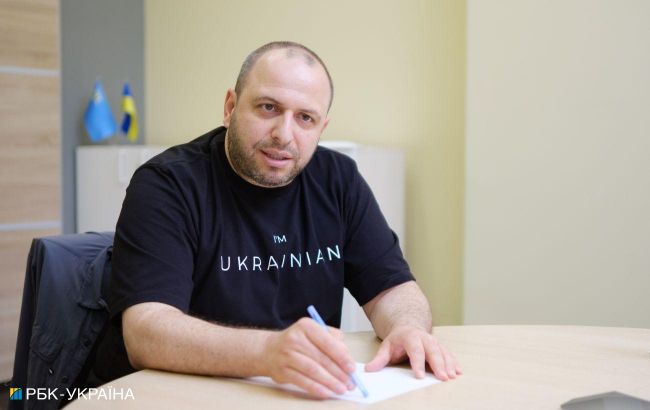 Minister of Defense of Ukraine Rustem Umerov (Vitalii Nosach, RBC-Ukraine)
The Ministry of Defense of Ukraine approved new changes to the HR policy in the military. Conscription will be replaced by recruiting, according to the Ministry of Defense.
Minister of Defense Rustem Umerov signed an order approving the Concept of Military HR Policy until 2028. This document outlines the development of HR policy in the military over a period of 5 years, both during times of war and in peacetime.
What the Ministry of Defense aims for
The Armed Forces of Ukraine will transition to voluntary military service. Mandatory conscription will be replaced by intensive military training for citizens of the conscription age.
Ukraine will implement a system of military recruitment for the Armed Forces.
Equal opportunities for men and women in the military, taking into account soldiers' education and professional development.
An improved electronic system for military personnel management.
Automated and digitized personnel management processes.
Cooperation between Ukrainian higher education institutions and those of NATO and EU countries.
A transparent system of compensation and housing provision.
Enhanced psychological support and improved relations between commanders and subordinates.
Adequate conditions for transitioning from a military career to civilian life.
The Committee on Personnel Management within the Ministry of Defense will be responsible for monitoring and evaluating the implementation of this concept.
Mobilization in Ukraine
Currently, Ukraine is under general mobilization, carried out according to mobilization plans. Initially, reservists, former participants in the Anti-Terrorist Operation (ATO), and the Joint Forces Operation (JFO) are being called up, and the number of troops increased with conscripts who have completed their service.
The Verkhovna Rada (Ukraine's parliament) has extended the martial law and mobilization for an additional 90 days. They will remain in effect at least until November 15, 2023, and may be extended again.
The age limit for conscription into mandatory military service for peacetime in Ukraine has been lowered from 27 to 25 years. This means that men who reach the age of 25 will be exempt from mandatory military service at peacetime.