Minister of Defense of Ukraine states Ukrainian Armed Forces excavate five mines per square meter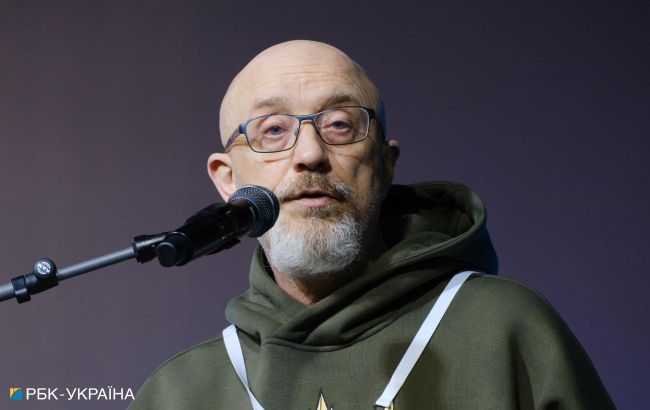 Minister of Defense of Ukraine Oleksii Reznikov (photo: Vitaliш Nosach, RBС-Ukraine)
Ukrainian Armed Forces are reportedly excavating up to five mines per square meter, which had been planted by Russian troops in an attempt to thwart Ukraine's counteroffensive, states Minister of Defense of Ukraine Oleksii Reznikov, according to The Guardian.
"Today, Ukraine is the most heavily mined country in the world. Hundreds of kilometres of minefields, millions of explosive devices, in some parts of the frontline up to five mines per square metre. Russian minefields are a serious obstacle for our troops, but not insurmountable," he declared.
According to the Minister, Ukraine possesses skilled deminers and modern equipment, yet their resources are severely limited given the extensive front stretching hundreds of kilometers across the eastern and southern regions of the country.
"At this stage of our de-occupation campaign we critically need more mine clearance equipment, from minesweeping trawls to Bangalore torpedoes. The de-mining equipment has long been unlocked and we are grateful to our international partners for the already provided support," he declared.
The Minister emphasized that a significant stride in this direction was the establishment of a demining coalition at the recent "Ramstein" meeting, which was initiated by the Minister of Defense of Lithuania.
"It is also vitally necessary to expand and expedite the training of sappers. It should be fast and systematic. Sappers are needed here and now. Their work saves lives and ensures the advancement of our troops. The de-mining coalition is build on the principle 'train and equip'. Its efficient implementation will bring Ukraine's victory closer," highlighted Reznikov.
Demining efforts in Ukraine
Due to the Russian invasion of Ukraine and the ongoing active hostilities, our country has been contaminated with explosive remnants of war. Some analysts even label Ukraine as the most heavily mined country in the world.
Consequently, Ukraine is initiating a new state policy focused on humanitarian demining, and is also calling upon other nations to provide assistance in this critical area.
Furthermore, in an interview with RBC-Ukraine, the Minister of Internal Affairs, Ihor Klymenko, outlined the priority areas for demining efforts. He highlighted the critical need to clear areas under power transmission lines and fields.
President Volodymyr Zelenskyy has also noted that currently, 174,000 square kilometers of Ukrainian territory are potentially hazardous due to mines and unexploded ordnance.