Mariupol partisans disable power supply to Russian army base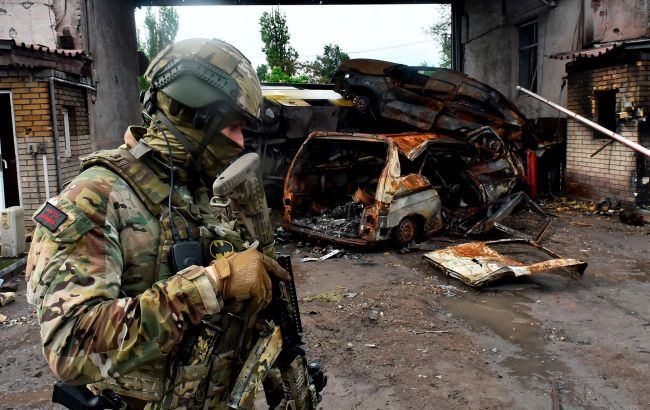 Illustrative photo (Photo: Getty Images)
In the occupied Mariupol (the Donetsk region), local partisans have neutralized the transformers that provided electricity to the Russian base, according to Petro Andriushchenko, an advisor to the Mariupol city mayor.
"Resistance in Mariupol has neutralized the transformer installations in the area between residential microdistrict No. 23 and the village of Stary Krym," the statement reads.
Andriushenko clarifies that these installations provided electricity to the occupant's base.
He also points out that this process was accompanied by vivid special effects in the form of black smoke and, as a result, an increased level of alertness.
Photo: Consequences of neutralization (t.me/andriyshTime)
Situation in Mariupol
Earlier in the temporarily occupied Mariupol, there was recorded active movement of Russian military personnel towards Berdyansk and Rozivka in the Zaporizhzhia region. However, it slowed down after an explosion occurred in the village of Yuriivka in the Mariupol district on August 14.
At the same time, in recent times, the occupiers continue to strengthen their defensive line in the Nikolsko-Manhushskyi district near Mariupol. As previously reported by Andriushenko, the occupiers were transporting the "dragon's teeth" through Mariupol not to "protect" Mariupol from the Ukrainian counteroffensive but to protect the land corridor leading to Crimea overland.