Macron ready to talk to Putin if necessary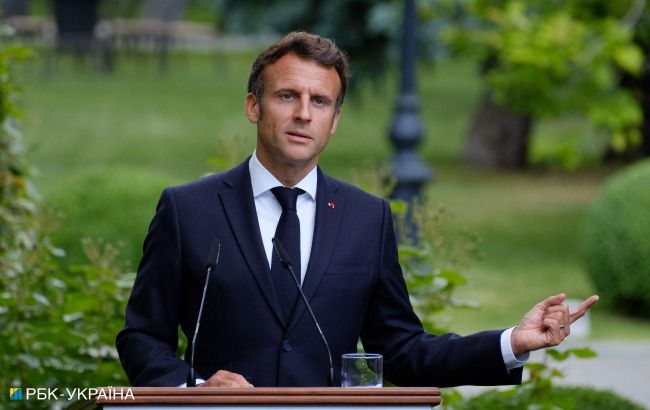 French President Emmanuel Macron (Photo: Vitalii Nosach, RBС-Ukraine)
French President Emmanuel Macron states that he is ready to talk to Russian dictator Vladimir Putin if necessary, according to Le Point.
According to Macron, one of the topics for discussion with Putin could be the security of Europe.
"NATO and the European Union are part of a broader negotiating process. Ultimately, we will have to rebuild the geopolitical architecture of Europe. This is what I advocated in my conversation with Vladimir Putin," Macron said.
Responding to questions about whether the "communication has been cut off" with the Russian leader, Macron said, "I will talk to him again when it is useful."
Macron at the BRICS summit
Recently, the French Foreign Minister, Catherine Colonna, revealed that President Emmanuel Macron wants to receive an invitation to the BRICS summit scheduled for August in South Africa.
Russian dictator Vladimir Putin might also be present at the summit. However, his participation remains uncertain as he could potentially face arrest in South Africa based on an International Criminal Court warrant.