Lviv region shelling on August 15: Casualties increased to 19 people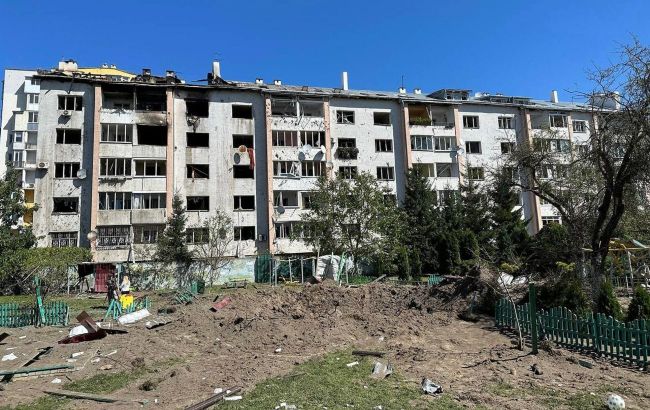 The number of injured individuals in Lviv region has now surged to 19 (Photo: t.me/kozytskyy_maksym_official)
According to the Telegram channel of Maxym Kozytskyy, the head of the Lviv Regional Military Administration, in the early hours of August 15th, the Lviv region became the target of a shelling incident by Russian forces, resulting in an alarming toll of casualties. The number of injured individuals has now surged to 19.
Maxym Kozytskyy, in his statement, revealed that the count of individuals affected by the missile attack in the Lviv region during the night has risen to 19. Among these victims, six individuals are of advanced age, ranging from 62 to 75 years old. Additionally, a ten-year-old child sustained an injury to the foot.
The victims primarily suffered from contusions, lacerations, and acute stress reactions, as determined by medical examinations.
Photo: Aftermath of the shelling in the Lviv region (t.me/kozytskyy_maksym_official)
Missile attack on Ukraine on August 15
Over the course of this night, Russian military forces launched 28 cruise missiles at various targets within Ukraine. However, 16 of these missiles were successfully intercepted by the country's air defense systems. The cities affected by the attacks include Lviv, Dnipro, Lutsk, Khmelnytskyi, Zaporizhzhia, and Smila.
Notably, Lviv suffered direct hits on residential buildings and even a children's daycare center.
In Lutsk, one of the missiles struck an industrial facility, tragically resulting in the loss of three lives.
Dnipro also fell victim to missile strikes, causing injuries to two individuals due to an attack on an industrial plant.
Meanwhile, in Smila, one Russian missile struck a privately-owned enterprise, and another hit a medical institution.
Read more details about tonight's Russian shelling of Ukraine here.