Loud gunfire in Sevastopol bay, Crimean Bridge closed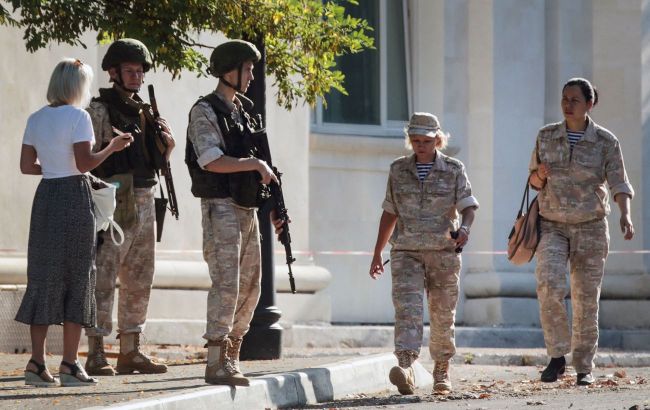 Photo: Loud shots rang out in Sevastopol (GettyImages)
On the morning of October 30, loud shots were heard in the occupied city of Sevastopol, and the passage through the bay was blocked, informs the Crimean Wind.
They reported two loud shots in Sevastopol Bay around 6:20, and it was also claimed that the passage through the bay was closed.
"The Russian authorities did not report any training," the authors noted.
Later, it was also revealed that the Crimean Bridge was also closed.
The so-called governor of Sevastopol, Mikhail Razvozhaev, reported that the smoke in the bay was allegedly tactical camouflage used by the military. At night, he reported that the Russian Black Sea Fleet had fired at Ukrainian UAVs.
Damage to ships near Sevastopol
On October 13, explosions were heard in Sevastopol. It was reported that a small missile ship 21631 Buyan-M exploded in the Black Sea. It is a carrier of Kalibr cruise missiles.
RBC-Ukraine, citing sources in the Security Service of Ukraine, reported that the SSU, together with the Ukrainian Navy, attacked the enemy's cruise missile carrier Buyan and the ship Pavel Derzhavin in Crimea. They did this using drones Sea Baby with experimental weapons.
Later, it became known that Ukrainian military forces twice attacked the Russian ship Pavel Derzhavin.