Loud explosion in Sevastopol, smoke in the area of Russian Black Sea Fleet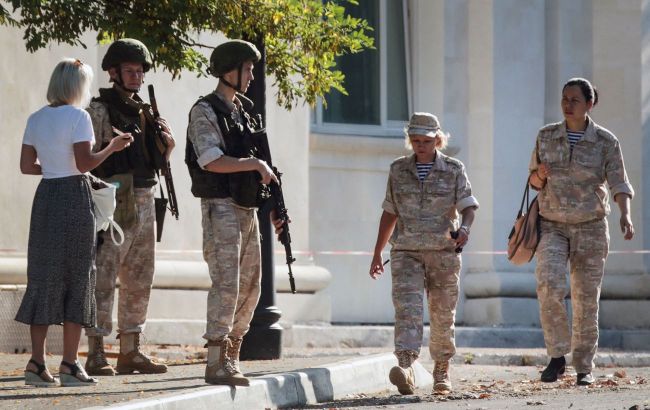 Illustrative photo (Getty Images)
"A loud explosion occurred in Sevastopol. Smoke is seen in the area of the Russian Black Sea Fleet headquarters. It may be another smoke screen," according to local media.
Meanwhile, the so-called mayor of Sevastopol, Mikhail Razvozhayev, claims that the muffled sound heard in the city center is allegedly the planned dismantling of part of the damaged structures at the Russian Black Sea Fleet headquarters, carried out by controlled demolition.
Updated: a missile was supposedly shot down in the area of Victory Avenue in Sevastopol. Ambulances are heading to the scene.
Explosions continue to be reported in Sevastopol, with locals counting three explosions so far.
"Russian Black Sea Fleet headquarters has become even more enveloped in black smoke, and a smoke screen has also been activated over the South Bay," the Crimean Wind writes.
Attack on the Russian Black Sea Fleet Headquarters
On September 22, explosions were heard in Crimea. It later became known about attacks on the headquarters of the Black Sea Fleet of the Russian Federation in Sevastopol, as well as in other parts of the peninsula. The head of the Main Intelligence Directorate of Ukraine, Kyrylo Budanov, revealed that as a result of the attack on the Black Sea Fleet headquarters of the Russian Federation in the temporarily occupied Sevastopol, at least 9 people were killed, and 16 were injured, including Russian generals. For more details about this attack, refer to the RBC-Ukraine article.