Lloyd's in talks with UN to insure Ukrainian grain transportation in Black Sea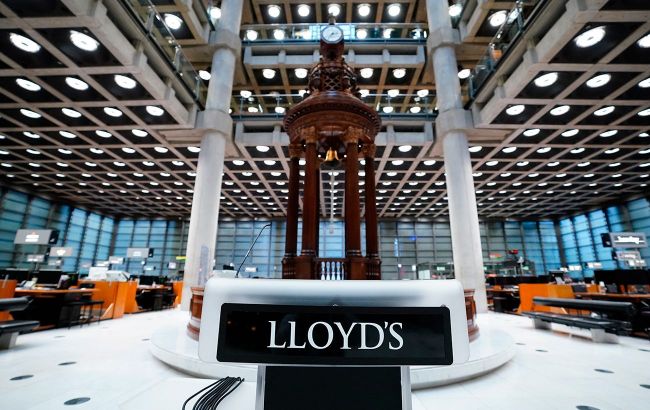 The grain corridor can be insured by London's Lloyd's (Getty Images)
Lloyd's of London (SOLYD.UL) is in talks with the United Nations over providing insurance cover for Ukrainian grain shipments if a new Black Sea corridor deal can be reached, according to an interview with Lloyd's CEO John Neill to Reuters.
"Are we happy and able to continue to provide insurances in the event that a corridor can be re-operated and can be re-established? The answer to that is yes," Neal said.
"We are in active discussions with the UN about how that might happen," Neal said, adding that those conversations included the possibility that cover may need to be structured differently than before.
Securing insurance cover is crucial for shipments leaving Ukraine.
He added that these talks include the possibility that the cover may have to be structured differently than before. "Absent UN intervention and UN authorization, we would not have authorized the insurance," Neal said.
Beazley Insurance Company had covered ships in the grain corridor and also in the separate humanitarian channel that Ukraine has set up in recent weeks to enable ships stuck in Ukraine to leave, CEO Adrian Cox told Reuters.
"We're in that market to provide the insurance that's required for these vessels to start moving," Cox added.
Grain corridor
In July, Russia announced that it was withdrawing from the grain deal that allowed for the safe export of food from the ports of Odesa for a year. In August, Ukraine announced the opening of temporary corridors in the Black Sea for merchant ships.
Turkish President Recep Tayyip Erdogan visited Vladimir Putin on September 4 to renew the grain deal. The talks were unsuccessful.
Erdogan said that Russia has two specific requests: one is to connect Russian Agricultural Bank to the SWIFT system, and the other is to insure ships used in transportation.
According to him, the UN Secretary General proposed a mediation mechanism for Russia's participation in the grain deal without the direct connection of Russian SWIFT banks.