Lithuania transferred batch of anti-drones and generators to Ukraine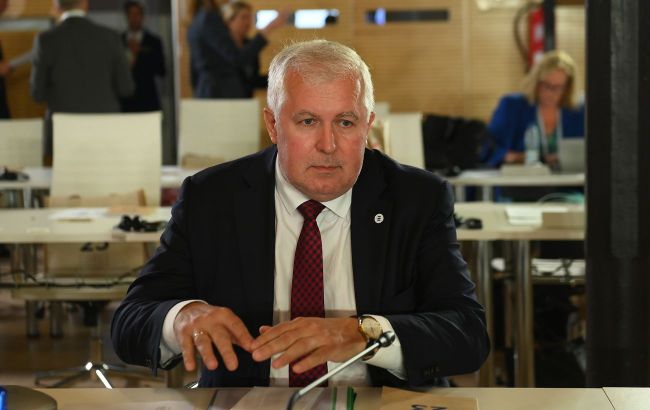 Lithuanian Minister of Defense Arvydas Anušauskas (Photo: Getty Images)
Lithuania has delivered another batch of anti-drone systems and generators to Ukraine today, according to the press service of the Lithuanian Ministry of Defense.
"Lithuania provides Ukraine with technologies that are relevant in modern conditions. It is important to understand that today's war requires modern technologies, such as anti-drones or other advanced equipment. Generators are being transferred with consideration for the approaching winter, which is likely to be challenging," said Lithuanian Minister of Defense Arvydas Anušauskas.
The ministry noted that this year, Lithuania has already supplied Ukraine with Mi-8 helicopters, L-70 anti-aircraft guns with ammunition, M113 armored personnel carriers, millions of rounds of ammunition, grenade launcher ammunition, radar station sets, and much more.
In addition, Lithuania has developed a long-term support plan for Ukraine, including a new package of military assistance amounting to 200 million euros for 2024-2026.
Lithuania's total aid package to Ukraine has now exceeded 1 billion euros, or over 1.2% of its GDP, half of which is military assistance.
Lithuanian aid to Ukraine
The damaged Leopard tanks, which suffered during combat operations in Ukraine, will be repaired in Lithuania.
Lithuania will allocate around 340 million euros in aid to Ukraine next year, with a portion of the funds earmarked for the education sector.
A month ago, Lithuania handed over radar equipment sets for the needs of the Ukrainian Navy.