Lithuania offers the EU to increase exports of Ukrainian grain via Baltic States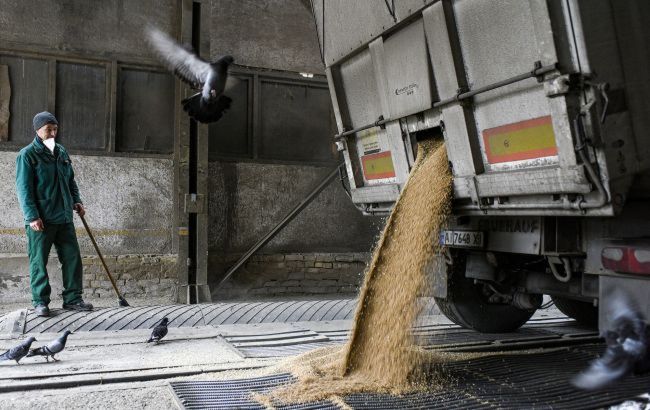 Lithuania has proposed to the EU to increase Ukrainian grain exports via Baltic states (Getty Images)
In a letter to the European Commission, Lithuanian Foreign Minister Gabrielius Landsbergis, Minister of Transport and Communications Marius Skuodis, and Minister of Agriculture Kęstutis Navickas emphasized that Russia's decision to withdraw from the grain deal and missile attacks on ports in Odesa region worsened the already difficult food security situation.
According to Lithuanian officials, the route between Ukraine and the Baltic states could be a promising and long-term alternative for grain exports.
They argue that improving the corridor's infrastructure and simplifying cargo transshipment between different railroad tracks will help increase throughput.
The ministers added that simplifying administrative procedures on the Polish-Ukrainian border, introducing "green lines" and transferring customs clearance to Baltic ports would allow for a several-fold increase in the volume of agricultural transportation by both road and rail.
"The Baltic infrastructure can become a viable and reliable transit route for Ukrainian products. The Baltic seaports have a large capacity to handle agricultural products - 25 million tonnes per year for grain alone", they wrote in a letter to the EC.
Russia's withdrawal from the grain deal
Last week, Russian Presidential Spokesman Dmitry Peskov said that his country was withdrawing from the grain deal. The agreement allowed Ukraine to export its grain through the Black Sea.
Representatives of the aggressor country complained that their conditions were allegedly not being met, and there was "no point" for Russia to comply with the agreements.
This move by Russia dramatically affected the export opportunities of Ukrainian grain. The sale of Ukrainian agricultural products is also limited due to the decision of the European Commission, which bans exports to five EU countries.