Lithuania considers closing border with Russia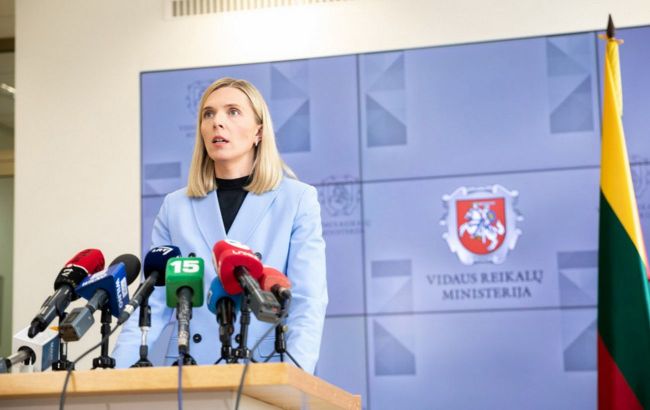 Minister of Interior of the Republic of Lithuania Agnė Bilotaitė (Photo: bilotajte.reform.by)
Lithuania does not exclude the possibility of closing the border with Russia in case of certain threats to the security of the state, says the Minister of Interior of Lithuania, Agnė Bilotaitė in an interview with LRT.
She noted that she had a meeting with the head of the State Border Guard Service.
Bilotaitė says that not only the closure of the border with Belarus was discussed but also other options, namely the closure of the border with the Russian Federation, because there could be various threats, and it is necessary to be prepared.
According to her, Lithuania needs to plan its actions, who should monitor what, what changes in legislation are needed, and what actions officials should take in order for the country to ensure a peaceful process and security in the face of new threats.
At the same time, the Minister of Interior pointed out that it is difficult to say at the moment whether the border with Russia will automatically close in case of the complete closure of the border with Belarus.
The minister explains that currently, Lithuania does not have real threats, but the authorities certainly see that risks exist and that there may be various provocations. So, state institutions and the state itself must be ready, in the highest degree of preparedness, and do everything to ensure the security of people.
Lithuania closed border crossing points with Belarus
Lithuania has decided to temporarily close two out of six border crossing points with Belarus from August 18. The decision is aimed at "adequately responding to changes in the geopolitical situation and threats to national security" and preventing the smuggling of goods.
After the failed uprising, the leader of the Wagner Private Military Group, Yevgeny Prigozhin, and some of his fighters arrived in Belarus. Currently, there are about 6,400 Wagnerites there.
The Prime Minister of Poland, Mateusz Morawiecki, and the President of Lithuania, Gitanas Nauseda, believe that the mercenaries could provoke incidents on the borders of NATO countries.