'Life is hard': Why Ukrainian refugees leave Canada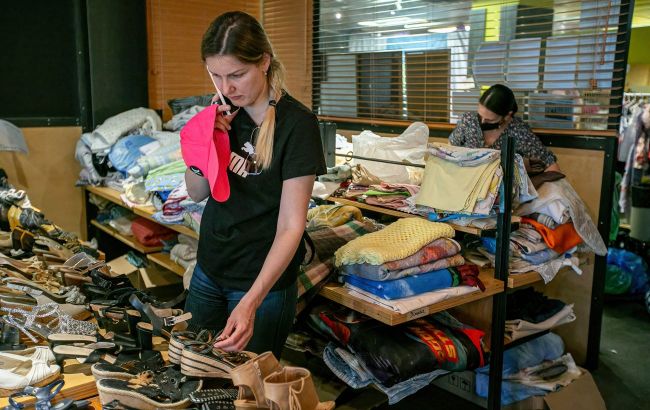 Photo: Ukrainians in Canada (gettyimages.com)
Over 200,000 Ukrainian citizens have arrived in Canada through the CUAET program. However, some refugees eventually opt to depart from the country. Bloomberg explores the reasons behind Ukrainians leaving Canada.
The high cost of living in Canada is prompting some Ukrainian refugees to reconsider their stay. Challenges such as expensive housing and underemployment are emerging as significant issues for newcomers.
Andrei Zavialov, an employee of the Ukrainian-Canadian social service in Toronto, shared that he is aware of at least 15 Ukrainians who have returned to their homeland since the beginning of the war. While reasons for departure vary, the most common complaint among Ukrainians is the high cost of living.
"An individual becomes unable to find money, but they need to pay for very high rent, groceries," said Zavialov. "And such expenses hit an immigrant's pocket strongly. No job, no money, they return to Ukraine where everything is familiar."
According to research firm Urbanation, the average rental price in Canada reached a record of 2,149 Canadian dollars ($1,567) in September, marking an 11% increase from the previous year. In Toronto, the average rental price stands at CAD 2,614 (USD 1,906), nearly equivalent to the minimum wage before taxes for a full-time employee.
Other living costs are also on the rise, with a 5.8% year-over-year increase in food prices and a 7.5% hike in gas prices in September.
Ukrainian immigrant Oleksii Martynenko, who moved to Canada after his work visa in Europe expired, shared his struggles. Living in Toronto and working tirelessly as a chef at two places to cover expenses, he pays 1,000 Canadian dollars (730 US dollars) for rent, around 180 US dollars for phone and public transport, and nearly 300 US dollars on groceries.
Martynenko expressed the difficulty of life in Canada, mentioning exhaustion and a desire to return to Europe.
Photo: Most Ukrainians like Canada (gettyimages.com)
Ukrainian immigrant Anna-Maria Lyakhovetska, who relocated to Canada 7 months ago, intends to return to Ukraine when conditions permit.
"It's expensive living here," she said. "But I also want to go back to help my country."
Despite the challenges, the majority of Ukrainians express a desire to remain in Canada. Andrei Zavialov notes that those he spoke with admire Canada. The decision to return to Ukraine or stay in Canada, beyond financial considerations, is also influenced by factors such as proximity to the war zone and security concerns.
Previously, we reported in which countries there are fewer Ukrainian refugees. In September, the largest number of people left the Czech Republic, France, and Poland.