What European countries experiencing a decline in Ukrainian refugees?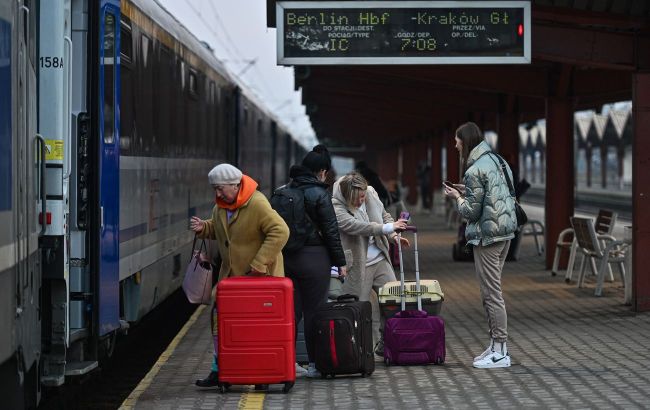 Ukrainian refugees in Germany (GettyImages)
The number of Ukrainian refugees in Europe continues to grow. Nearly 4.2 million Ukrainians have sought shelter in the EU. While some countries are experiencing an influx of war refugees, others report a mass exodus of Ukrainians, according to Eurostat data.
According to the latest assessments, 4,186,165 people from Ukraine have received temporary protection in the EU. The highest numbers are in the following countries:
Germany: 1,194,900
Poland: 958,655
Czechia: 357,960
Many Ukrainians have also found shelter in Spain (187,205), Italy (161,220), and Bulgaria (166,535).
Ukrainians continue to actively migrate to some countries. The largest increase in Ukrainian refugees in September was observed in the following countries:
Germany: (+19,205 people; +1.6%)
Netherlands: (+3,685 people; +2.8%)
Ireland: (+2,875 people; 3.2%)
Among the European countries, Ukrainians with temporary protection were leaving:
Czechia (-7,125; -2%)
France (-2,155; -3.2%)
Poland (-1,895; -0.2%)
Slovenia (-405; -4.6%)
Luxembourg (-10; -0.2%)
In August, Ukrainian refugees were leaving Poland (-10,530), Italy (-550), and France (-420).
The influx of Ukrainian refugees is growing in EU countries, leading to a shortage of shelter spaces. Recently, more Ukrainians are arriving from other European countries, including Poland.
We also reported that the flow of Ukrainian refugees sharply decreased in Estonia. Temporary accommodation centers are closing due to a lack of people.