Flow of Ukrainian refugees sharply decreased in EU country: Details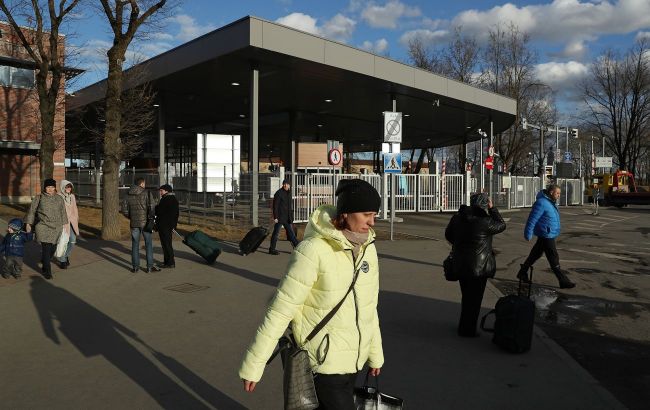 Photo: Border crossing point in Narva, Estonia (gettyimages.com)
Since the summer, the number of Ukrainians coming to Estonia to seek asylum has significantly decreased. Temporary accommodation centers are closing due to the lack of people. Last week, fewer than 50 Ukrainians arrived in the country, according to err.ee.
The flow of Ukrainian refugees in Estonia has plummeted. Last spring, up to 300 people from Ukraine were arriving daily at the Estonian-Russian border in Narva. Last week, however, less than 50 people arrived.
"The number of refugees has fallen sharply and according to today's information, zero people have come and the previous days were basically the same with a maximum of two people," said Kristi Mürk, director of the Narva Social Assistance Board.
The refugee information center also has no visitors. Last week, only two people asked for help, and they were planning to go to Norway.
When Ukrainians arrive, the Social Insurance Board (SKA) offers them temporary housing. Since February 2022, the organization has provided places for 25,000 people, but only a few people are currently using the service.
"The accommodation for Ukrainians will be phased out and the aim is that by the end of the year, barring any significant change, we will be back to our normal routine, which means that we will continue to provide an accommodation service for international protection applicants but it will be in the accommodation centers in Vao and Vägeva," said Liis Paloots, head of SKA's crisis management migration team.
Earlier, the flow of people increased when Russia intensified its attacks on cities and civilian infrastructure. The authorities are ready to act if such a situation occurs this winter.
"If there should be an increase in the number of refugees arriving again, we have solutions in place so that we can provide them with the accommodation they need," the official said.
Currently, there are 36 thousand Ukrainians with temporary protection status in Estonia.
Earlier, Estonia supported the extension of temporary protection for Ukrainians until 2025. Continued support for refugees will cost the country 1.6 million euros.