Latvia closes border crossing with Belarus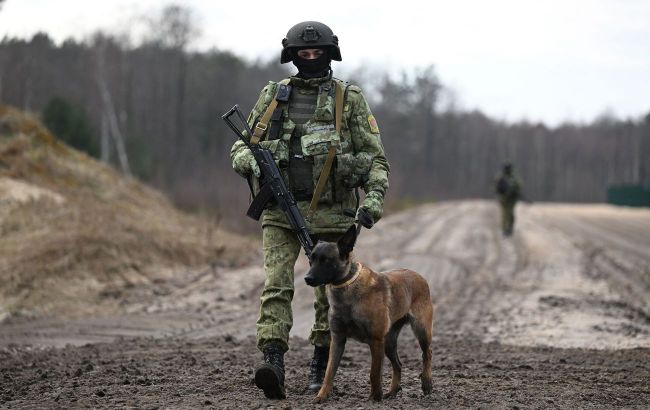 Latvia has closed the border crossing with Belarus (Photo: Getty Images)
Latvia has closed one of its two border crossings with Belarus to curb illegal migration, reported LSM.
The Latvian border crossing point "Silenie" operation has been suspended. Still, the other border crossing point with Belarus will remain open for cargo transport, urgent humanitarian transport, or in case of emergencies.
According to the agency, the Chief of the Border Guard announced the initiative to close the border crossing point "Silenie" last week, stating that the situation was "probably the tensest in these three years, starting from 2021."
LSM states that tension at the border between Latvia and Belarus, the closest ally of Russia, increased after Russia's full-scale invasion of Ukraine in February 2022.
In September this year, Latvian border guards prevented 1,773 illegal border crossings.
The situation at the border escalated significantly earlier this year after fighters from the private mercenary group Wagner moved from Russia to Belarus. However, after the death of Wagner's leader, Yevgeny Prigozhin, Lithuanian President Gitanas Nauseda stated that the need to close the border with Belarus became less urgent as the threat of Wagner mercenaries invading had diminished.
Ban on entry of cars with Russian license plates
On September 13, Estonia, Lithuania, and Latvia announced that, after clarifications from the European Commission regarding sanctions, they would further prohibit the entry of vehicles with Russian license plates into their countries.
Suppose a car with Russian registration arrives at the border. In that case, the driver and passengers will have two options: return to Russia or cross the border without the vehicle, which may be confiscated.
Yesterday, on September 15, Finland joined these similar restrictions.