Wagner mercenaries at Belarus border: Latvia convenes National Security Council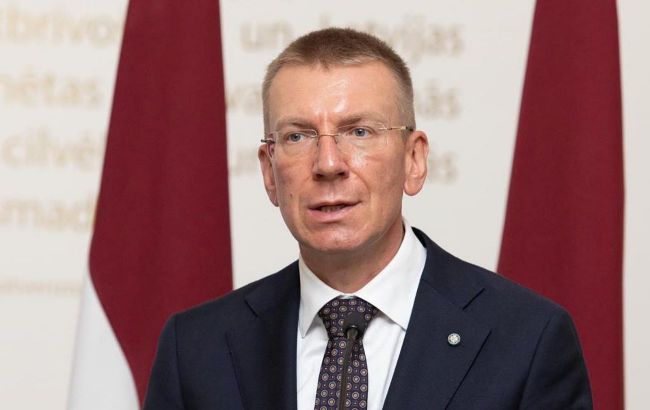 Latvian President Edgars Rinkēvičs (Photo: facebook com edgars rinkevics)
Latvia will hold a meeting of the National Security Council due to the situation on the borders with Belarus and Russia. They will also discuss the presence of Wagner mercenaries on the territory of Belarus, according to Latvian President Edgars Rinkēvičs' tweet.
"Today I convened a meeting of the National Security Council, and the agenda includes: punitive policy in hybrid warfare, the situation on the eastern border, and the presence of Wagner Group in Belarus," he announced.
Delfi publication notes that after inspecting the eastern border, the Latvian President emphasized the need to address various issues along the borders with Russia and Belarus. He stated that the border needs reinforcement with sensors, video surveillance systems, and fencing.
Furthermore, Rinkēvičs is dissatisfied with the policy regarding punishing individuals involved in illegal migration. He called it too lenient.
President Rinkēvičs stated that those who assist and organize illegal migration and support the regime of Alexander Lukashenko are helping the enemy. He added that for such activities, people might receive 30 days of arrest, after which people rest well and resume their previous actions.
Wagner Private Military Company in Belarus
Recalling, following a failed coup attempt by Wagner Group leader Yevgeny Prigozhin, several thousand of his fighters traveled to Belarus. Some have already returned to Russia.
However, as asserted by Ukraine, Poland, and the Baltic states, Wagner mercenaries may engage in provocations. In particular, the Prime Minister of Poland previously reported that Russia and Belarus directed around a hundred fighters to the Suwałki corridor.
Recently, Lithuania decided to close two border crossings with Belarus. Additionally, Poland and the Baltic states do not rule out the complete closure of their borders with Belarus.