Large fire breaks out near military airfield in Moscow region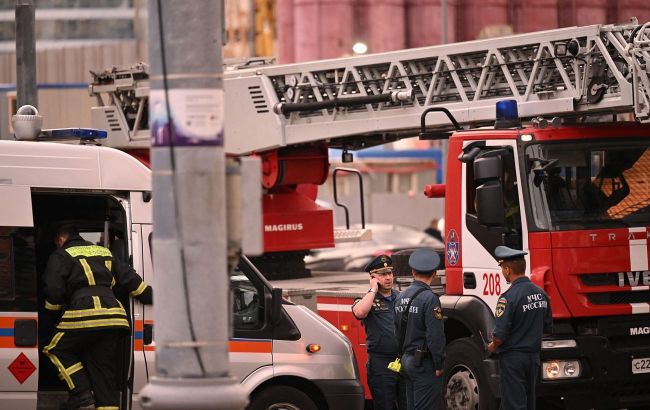 Photo: Large fire has started in the Moscow region near a military airfield (Getty Images)
A massive fire occurred near a military airfield in the Moscow region on the night of Wednesday, September 27, according to Russian Telegram channels.
According to Russian media, the fire started in the suburban city of Shchelkovo. There is a military airfield Chkalovsky located there, where unknown saboteurs recently caused an explosion and significantly damaged two airplanes and one helicopter.
Locals reported that a large column of smoke was visible in the industrial area near the airport. There is currently no official information about casualties or the cause of the fire. However, local residents mentioned that before the fire started, they heard sounds resembling explosions.
Photo: Map (screenshot)
Photo: Fire in the suburban city of Shchelkovo (Russian media)
Russian media reported on September 20 about the crash of a Su-34 bomber near Voronezh.
Earlier, RBC-Ukraine reported that the number of sabotage attempts in Russia sharply increased in May. In total, over 50 sabotage attempts have occurred since the beginning of the year, with nearly 25% of them taking place in just the last 13 days of the last spring month.