Lack of motivation and variable logistics make winter the main challenge for Russians - UK intelligence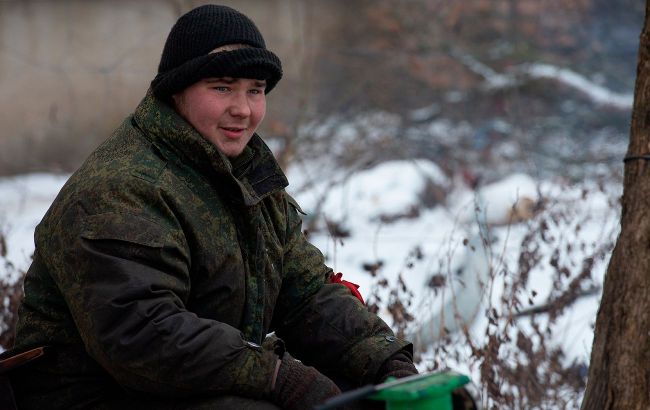 Russian soldier (Getty Images)
The struggle with winter remains the primary concern for Russian terrorists. Partially, this is a result of low motivation and unstable logistical support, according to British intelligence.
According to the report, on November 1, Russian terrorists who returned home alive participated in a military affairs conference the Ogakov Readings in Moscow. They said they were "wet from head to toe" on the front lines for weeks.
"One soldier highlighted that the risk of fire alerting Ukrainian forces meant they 'couldn't even boil a mug of tea.' They highlighted living and eating "monotonous" food in pervasive mud," the report adds.
The report notes that maintaining a decent level of comfort and proper administration on the front lines is challenging for any army. Information from open sources suggests that terrorists usually struggle to adhere to the basic principles of field administration.
"This is likely partially caused by a deficit in motivated junior commanders as well as variable logistical support," the report says.
Latest Defence Intelligence update on the situation in Ukraine – 05 November 2023.

Find out more about Defence Intelligence's use of language: https://t.co/SbsJsjhWiX

#StandWithUkraine pic.twitter.com/OCCmVlSn3q

— Ministry of Defence (@DefenceHQ) November 5, 2023
What to expect in winter
According to the Special Staff for Ukraine at the German Ministry of Defence, Christian Freuding, there is now an "operational deadlock" phase on the front lines that has lasted for several weeks, with the initiative shifting between Ukrainian soldiers and terrorists.
According to the German general, winter will affect combat operations, but the weather factor, especially in the south, should not be overestimated. In his opinion, both sides will be forced to refresh and train their troops, which will slow down the pace during the winter. But there won't be a complete standstill.
"It is quite possible that both sides will focus their efforts on targeting rear-area facilities, such as depots, infrastructure, and command posts," the general added.