Ukraine frontline deadlock: German general warns against overestimating winter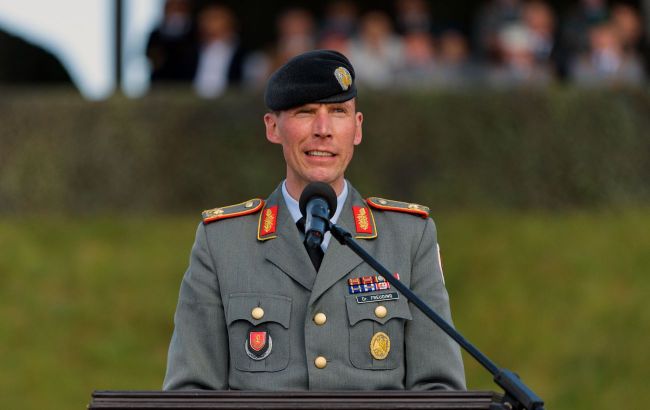 Head of the Special Staff for Ukraine at the German Ministry of Defence, Christian Freuding (Getty Images)
Ukraine's front lines in the past few weeks entered an "operational deadlock" phase. The initiative is shifting between Ukrainian soldiers and Russian terrorists, as the head of the Special Staff for Ukraine at the German Ministry of Defence, Christian Freuding, says in an interview with Stuttgarter Nachrichten.
"The Ukrainian advance in the south near Zaporizhzhia has slowed down. However, the gains in that area could be consolidated and held. In the north and east, for example, in the area of Donetsk, we can see that Russia is launching new attacks with maximum use of personnel and equipment. Progress has been minimal so far," Freuding says.
According to the German general, winter will affect combat operations, but the weather factor, especially in the south, should not be overestimated. In his opinion, both sides will be forced to refresh and train their troops, which will slow down the pace during the winter. But there won't be a complete standstill.
"It is quite possible that both sides will focus their efforts on targeting rear-area facilities, such as depots, infrastructure, and command posts," the general added.
Frontline situation
According to analysts from the Institute for the Study of War (ISW), Ukrainian soldiers are holding their positions and continuing offensive actions on the left bank of the Kherson region. Russian sources claim that the Ukrainian Armed Forces attacked near Poima and Pishchanivka and made advances near Krynky.
The Ukrainian military also achieved success to the northeast of the railway trail in the Klishchiivka area.