Kryvyi Rih shelling on September 8 resulted in multiple casualties: Rescue operations completed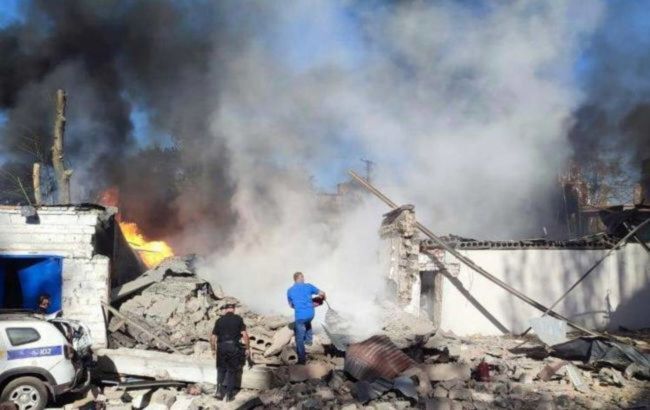 Photo: The rescue operation at the site of the Russian missile strike in Kryvyi Rih was completed on September 8th (t.me/Klymenko_MVS)
In Kryvyi Rih, 54 people were injured due to a missile strike, and one police officer was killed. The rescue operation at the site has been completed, according to Minister of Internal Affairs Ihor Klymenko.
"Search and rescue operations in Kryvyi Rih have been completed. As of 13:30, there is information about 55 casualties: 1 fatality and 54 injured. Among the injured there are 9 police officers," he said.
According to Klymenko, additional police units from neighboring regions have arrived in the city to provide reinforcement.
Shelling of Kryvyi Rih on September 8
During the air raid alarm declared in Ukraine on the morning of Friday, September 8th, an explosion occurred in Kryvyi Rih, Dnipropetrovsk region. It was soon revealed that a Russian missile had struck an administrative building in Kryvyi Rih, which housed a police department and the office of Oleksandr Vilkul's Foundation Ukrainian Perspective.
Initially, it was reported that there was one fatality, a police officer, and 9 injured. The number of casualties began to rise rapidly, and according to the latest information, it reached 52 injured. Fortunately, the number of fatalities remained unchanged. For more information about the attack read the material by RBC-Ukraine.