Kremlin postponed announcement of official mobilization - Defense Intelligence reveals reasons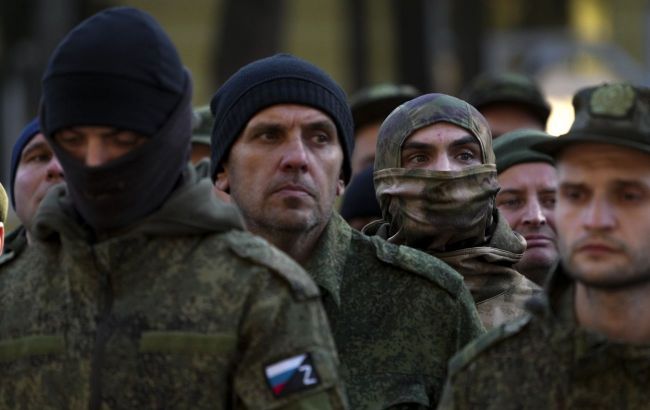 The Defense Intelligence of Ukraine explained why Kremlin postponed announcement of official mobilization (Photo: Getty Images)
The decision to officially declare mobilization in Russia was already on the table in the Kremlin. Still, it was postponed for several reasons, including the upcoming presidential elections scheduled for spring 2024.
Andrii Yusov, a representative of the Defense Intelligence of Ukraine (DIU), revealed this in an interview with RBC-Ukraine.
"The decision on a new wave of public mobilization was seriously considered and lay on the table of the military-political leadership of the aggressor state. Nevertheless, this decision has not been implemented and is currently postponed for various reasons," he explained.
Yusov pointed out that one of the reasons for the delay is concerns about destabilization and protest processes within the Russian Federation, which "is a volatile entity with a bunch of internal problems."
"The first wave of this so-called partial mobilization vividly highlighted some of these problems. Therefore, such a decision is being considered. Still, as of now, it has not been adopted," added the intelligence representative, noting that the upcoming March presidential elections in Russia play a significant role in this consideration.
Mobilization in Russia
As previously clarified by the DIU, Russians continue mobilization efforts for the war against Ukraine, with the current pace exceeding 20,000 people per month. Additionally, Secretary of the National Security and Defense Council of Ukraine, Oleksiy Danilov, previously reported that Russia is trying to recruit mercenaries from Central Asian countries for the war against Ukraine.
Furthermore, occupiers are actively involved in mobilization on temporarily occupied territories of Ukraine. For example, in the populated Luhansk region, miners and prisoners are being mobilized.
Previously, Yusov mentioned that Russia might launch a new wave of public mobilization in the fall. The Kremlin is contemplating increasing the population's readiness "to go into battle."