Russia recruits Central Asian mercenaries for war against Ukraine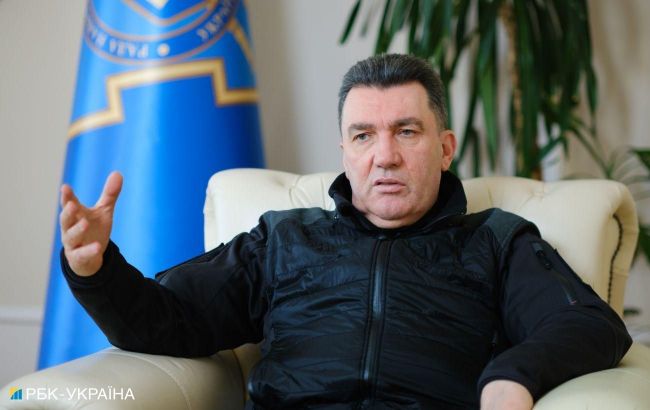 Oleksiy Danilov, Secretary of the National Security and Defense Council of Ukraine (photo: Vitalii Nosach, RBC-Ukraine)
Secretary of the National Security and Defense Council of Ukraine, Oleksiy Danilov, states in the "Yedyni Novyny" telethon that Russia is attempting to recruit mercenaries from Central Asian countries to bolster its occupying forces for the war against Ukraine.
The official stated that currently, Russians are attempting to "recruit representatives of other countries, countries in Central Asia" for their expansionist war against Ukraine.
"But there aren't that many volunteers willing to fight on Russia's side," he noted.
Additionally, Danilov mentioned that Russia has not ceased its covert mobilization efforts.
Regarding the situation on the front lines, he stated that it is "difficult but completely under control," and there are advancements in some areas to liberate Ukrainian territories. However, in certain sections of the front, intense battles continue daily. Nevertheless, Ukrainian armed forces are holding their defense firmly and not allowing the occupiers to advance, according to Danilov.
Russia is trying to replenish its army
A "public mobilization" is also expected to take place in the territory of the Russian Federation, which could replace the current "covert" model.
According to Andrii Yusov, a Representative of the Defense Intelligence of Ukraine (GUR), a full-scale mobilization campaign is ongoing in Russia, with approximately 20,000 people being mobilized every month.
Recently, Vadym Skybitskyi, another GUR representative, stated that the Kremlin plans to mobilize several hundred thousand people for the war. Russia needs this to try to maintain temporarily occupied territories and continue military pressure on Ukraine. This includes the need for time to prepare soldiers and equip them.
Furthermore, the mayor of Melitopol, Ivan Fedorov, previously stated that after the "elections" in the occupied territories, residents could be forcibly mobilized and sent to war against Ukraine.