Russia may launch a wave of public mobilization in the fall - Ukrainian intelligence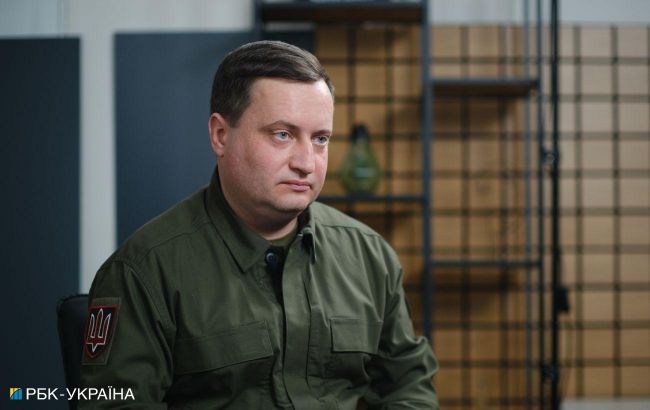 Andrii Yusov, a representative of the Ukrainian Intelligence Directorate (Vitalii Nosach, RBC-Ukraine)
Russia may launch a new wave of public mobilization as early as this fall. Kremlin officials are reportedly considering ways to increase the population's readiness to "go to the slaughter," as reported by Andrii Yusov, a representative of the Ukrainian Intelligence Directorate.
"A new public mobilization wave could have been initiated long ago. Why 'public'? Because mobilization measures within the Russian Federation have not ceased. Even after the so-called 'partial mobilization,' the number of 'cannon fodder' for the Russian army continues to grow," he said.
Yusov also suggests that a new public wave of mobilization could happen. According to him, the only thing holding the Kremlin back is the sentiments of the Russian population.
"Regardless of how brainwashed they may be, Kremlin residents fear the potential reactions. Which is why they are contemplating ways to boost the 'mobilization fervor' and the willingness of the population to sacrifice for the realization of some of the Kremlin's delusional dreams and dictatorship," he added.
While a new wave of public mobilization in Russia has not yet occurred, Yusov considers it a likely scenario for the coming fall.
Background
Bloomberg previously reported that some representatives of the Russian Federal Security Service were advocating for declaring a state of war in Russia, conducting a full-scale mobilization, and escalating aggression in Ukraine. They were also calling for the removal of Russian Defense Minister Sergey Shoigu and Chief of the General Staff Valeriy Gerasimov.
However, there are currently no signs that the Kremlin intends to remove Shoigu and Gerasimov from their positions. Instead, the political leadership appears to be dealing with their aggressive criticism.
Yusov has previously said that a full-scale mobilization campaign continues in Russia, with around 20,000 people being mobilized every month.