FSB representatives urge Putin to release Shoigu and Gerasimov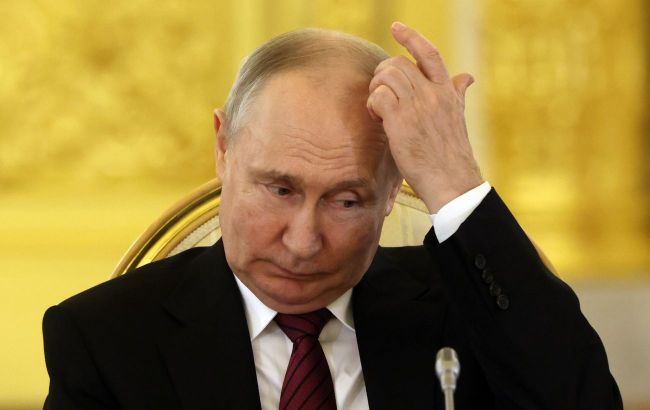 FSB calls on Putin to release Shoigu and Gerasimov (photo: Getty Images)
A group of FSB representatives calls on Russian dictator Vladimir Putin to release Defense Minister Sergei Shoigu and Chief of the General Staff Valery Gerasimov, according to Bloomberg.
According to two anonymous sources cited by the publication, several representatives of the FSB, who hold a more aggressive position, have supported the demands of Yevgeny Prigozhin, the head of the "Wagner" Private Military Company. Prigozhin has been insisting on changing the top military leadership of the country.
Furthermore, an additional five sources mentioned by Bloomberg state that proponents of the so-called hawkish position aim for a more aggressive approach to the conflict in Ukraine. They propose declaring a state of war in Russia and conducting a full-scale mobilization.
It's important to note that these are anonymous sources, and there is no confirmation from official channels regarding such proposed changes or actions within the Russian government or military at this time.
However, according to the publication, there are currently "no signs" that the Kremlin intends to remove Sergey Shoigu and Valery Gerasimov from their positions. Instead, the political leadership is dealing with those who actively criticize Shoigu and Gerasimov.
The media mentions cases involving the arrested terrorist Igor Girkin and Lieutenant General Sergey Surovikin. Girkin is currently in custody, facing charges of extremism, while Surovikin was interrogated and has disappeared from the public eye.
It's worth noting that at the beginning of Russia's full-scale aggression against Ukraine, it was Gerasimov who commanded the occupation army. However, due to failures on the front lines, he was removed from that position but retained as the Chief of the General Staff. In October 2022, Lieutenant General Sergey Surovikin, the Commander of the Aerospace Forces of Russia, took over as the head of the occupation army.
Purges in the Russian Armed Forces
After the failed coup attempt by the "Wagner" PMC, the Russian Ministry of Defense began purges among Russian military leaders. Generals and officers who are not loyal to the Putin regime are being removed or sidelined from their positions.
Indeed, after the coup attempt, General Sergey Surovikin suddenly disappeared. According to reports from Russian and Western media, he is being held in Moscow and questioned because he allegedly knew about Prigozhin's plans.
The Head of the Russian Ministry of Defense, Shoigu, also dismissed General Ivan Popov, who accused the Ministry of "decapitating the army."
Ukrainian military officials refer to the purges in the Russian army as "a fight under the carpet." The spokesperson for the Eastern Group of Forces, Serhii Cherevatyi, stated that Russian military leaders are more interested in business than the army.