Kirby: US and partners are not discussing grain convoys in the Black Sea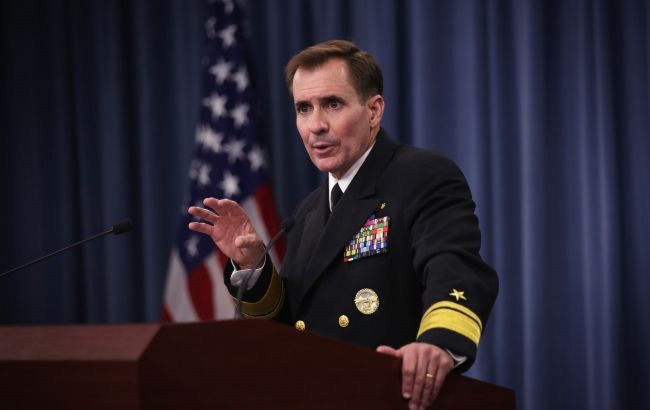 Photo: John Kirby, Strategic Communications Coordinator for the National Security Council (Getty Images)
The United States and its partners are not discussing the possibility of convoys to escort Ukrainian grain ships in the Black Sea. Instead, Ukraine's allies are looking for other ways to transport grain - by land or river, said John Kirby, strategic communications coordinator for the US National Security Council, Voice of America reports.
"No. There is no active discussion about sending warships to the Black Sea now. I think we all understand that this will only increase tension and raise the possibility of a potential conflict between the West and Russia, and this is not what we want," he said.
According to Kirby, Washington wants Ukrainian grain to enter the foreign market.
"We want the grain to come out (from Ukraine to the foreign market - ed.). We want to see the grain deal extended and, in short, we will work with our allies and partners to find other land or possibly river routes if any are available," he added.
The grain deal
From August of last year until recently, the Black Sea Grain Initiative was in effect, allowing for the safe export of food from the ports of "Greater Odesa" (Odesa agglomeration). However, Russia has withdrawn from the deal.
The European Union has already announced that it is ready to export almost all agricultural products from Ukraine through "solidarity corridors" after Russia's withdrawal from the "grain deal".