Kim Jong Un's armored train departs for Vladivostok, talks with Putin planned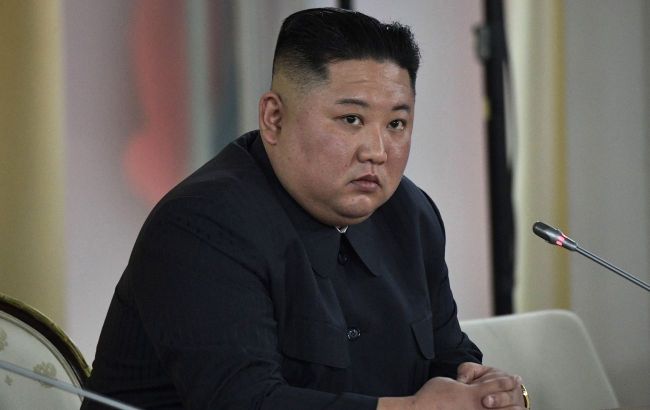 Photo: Kim Jong Un on a armored train departed for Vladivostok to meet with Putin (Getty Images)
North Korean dictator Kim Jong Un has set off for Russia in his luxurious armored train. Talks with Vladimir Putin regarding weapons supply to aid the Kremlin's military machine are planned in Vladivostok, report South Korean media.
Kim's personal train slowly departed in the direction of the northeast border, reports YTN citing an anonymous South Korean government representative. The official stated that Kim may hold a summit with Putin on Wednesday.
The Dong-A Ilbo agency also reported that the train is heading to Russia and is expected to cross the border early on Tuesday.
"The intelligence authorities believe the train presumed to be carrying Kim Jong Un is moving to Vladivostok," a representative of the South Korean government told Yonhap news agency. North Korean official media did not mention the trip.
North Korea and Russia have a railway connection at the border, and from there, it's about 150 kilometers from Vladivostok. Kim's journey will be his first outside the Korean Peninsula since he last met Putin in this city four years ago. Kim's train moves slowly, and his trip to the eastern Russian city takes about 20 hours to reach the destination, informs Yonhap.
Meeting of outcast dictators
It is expected that this week Kim will head to Vladivostok to meet with Putin during the annual Eastern Economic Forum, which began on Sunday and will last until Wednesday.
The Kremlin has stated that Putin will be in Vladivostok at the beginning of this week but did not mention Kim's visit. Putin mentioned his desire to strengthen ties with North Korea "on all fronts."
For several months, the United States has accused North Korea of supplying ammunition to assist Putin in the war against Ukraine. Last week, Washington reiterated that talks on weapons between Russia and North Korea are "actively progressing."
Kremlin request
Russia is currently negotiating with North Korea on the supply of artillery ammunition and other types of weapons. According to the Financial Times, both parties are ready to conclude a deal.
However, an RBC-Ukraine source in the security services reported that confirmation of this information is currently unavailable.
For more details on arms supplies from North Korea, read RBC-Ukraine's article, "Why Russia needs ammo from North Korea, and will Kim Jong Un agree to transfer them: Expert insights"