Kherson shelling: Russia targets public transportation, resulting in casualties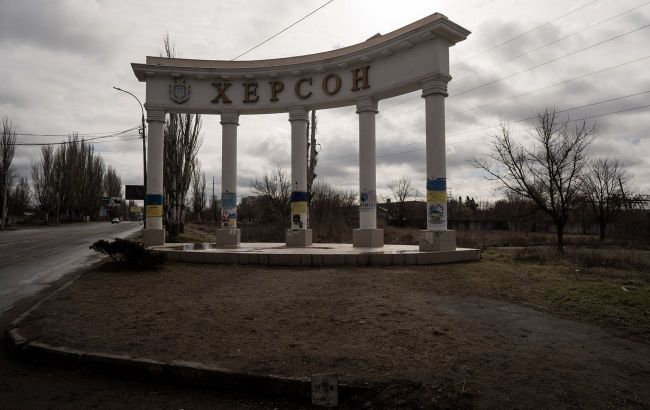 Photo: The Russian Federation attacked public transport in Kherson, there is a victim and an injured person (Getty Images)
Russian troops continue to attack Kherson. The Korabelnyi district and public transport came under fire, there is a victim and an injured person.
In the morning, the Russian army strikes the Korabelnyi district of Kherson. As a result of another shelling, two residents of Kherson were injured - a man died, and a woman was injured.
"A 68-year-old man received life-threatening injuries. He was in the building at the time of the enemy attack," says Oleksandr Prokudin, head of the Kherson Regional Military Administration.
A 54-year-old woman was taken to the hospital by ambulance.
"She has an explosive injury and a shrapnel wound to the forehead and thigh. The victims are being assisted," the head of the administration adds.
The bus is under fire
In addition, public transport in Kherson was once again under enemy fire.
"The windows of the bus were broken. No injuries have been reported. The information is being clarified," says the head of the Kherson City Military Administration, Roman Mrochko.
Shelling of Kherson
Kherson and the settlements located on the right bank of the Dnipro River are constantly under fire, even though Kherson was liberated from occupation in November 2022.
The issue of the shelling of Kherson is now so acute that at the recent meeting of the Staff of the Supreme Commander-in-Chief under the leadership of the President of Ukraine Volodymyr Zelenskyy, specific decisions were made regarding the defense of Kherson.
​