Kerch strike: Satellite images of damaged ship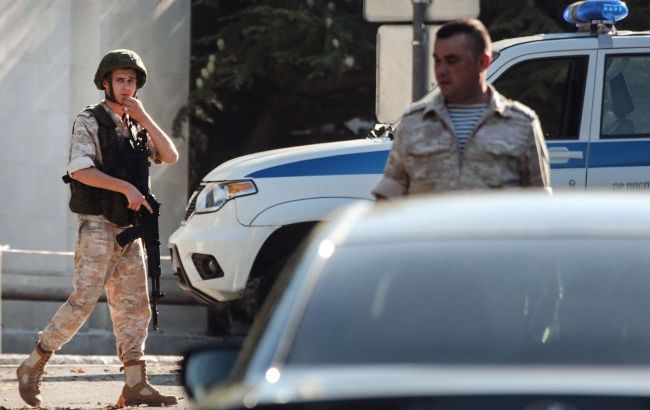 Kerch strike: Satellite images of damaged ship
Planet Labs images show the site of the impact at a Kerch plant in the temporarily occupied Crimea, as well as a military ship, which also appears to be damaged, according to Radio Svoboda.
"According to my information, at the time of the explosions in Kerch on November 4, there was only one ship capable of carrying Kalibr missiles, namely Askold. I think this ship, as we can see, was already near the pier and was being prepared, as they are supposed to put it into service in December," said Captain of the Ukrainian Navy in reserve, Andrii Ryzhenko, speaking to Schemes project.
Ryzhenko added that the upper part of the Askold is visibly damaged, but it remains afloat.
Askold is a small missile ship of the 22800 Karakurt type. It is capable of carrying up to 8 Kalibr missiles. The damage to such a vessel, as explained by Ryzhenko, is important for the security of Ukraine.
Strike on Kerch
On November 4, the Armed Forces targeted the maritime and port infrastructure of the Zalyv shipbuilding plant in Kerch.
There was also information that the Ukrainian Armed Forces targeted the small missile ship Askold, which had not yet been put into operation. The Commander of the Air Force of the Armed Forces of Ukraine, Mykola Oleshchuk, confirmed the strike on the ship.
For more details about the attack, read the RBC-Ukraine report.