Kate Middleton showed how to combine elegant black dress with royal pearl necklace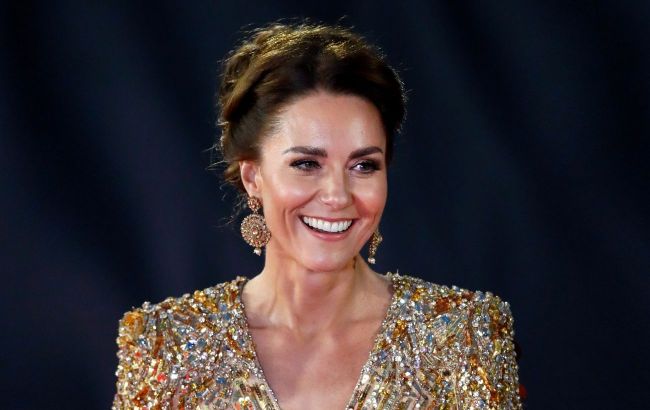 Kate Middleton wore Queen Elizabeth II's necklace (photo: Getty Images)
Kate Middleton has a distinctive style that sets her apart from others, and she never fails to surprise with her new looks. This time, the princess wore a black dress paired with royal pearls.
Details about the occasion for which the wife of William chose to wear the late queen's necklace, according to the Daily Mail.
Kate Middleton paired a black dress with Queen Elizabeth II's pearl necklace
The Princess of Wales paid tribute to the late queen by attending the Festival of Remembrance at the Royal Albert Hall in London.
She wore a long black classic dress by the brand Emilia Wickstead, a piece she first showcased at a high-profile event in 2022 for distinguished guests.
The ensemble was complemented by accessories. For the occasion, Kate chose a pearl necklace and matching earrings that belonged to Her Majesty, along with the brooch of the 1st Queen's Dragoon Guards, to which she was appointed Colonel-in-Chief in August 2023.
Her outfit appears very restrained and appropriate, combining only classic colors, which is highly symbolic and complements the simple mourning-colored dress.
Kate Middleton adorned herself with Queen Elizabeth II's necklace (photo: instagram.com/katemiddletonprincessofwales)
She was in the company of Prince William, along with King Charles, Queen Camilla, Princess Anne, and other members of the royal family who also embellished their attire with red poppies.
Middleton delivered a speech, paying tribute to the memory of those who perished in the Battle of the Atlantic.
How was the Evening of Remembrance
Members of the royal family watched the performance of the Royal Marines Orchestra and joined other guests to sing Dear Lord and Father of Mankind after the memorial book, containing the names of British war dead, was brought to the center of the hall.
Following this, the Latin American hymn Pie Jesu resonated live. The festival concluded with the audience singing God Save The King.
"Kate Middleton wore Queen Elizabeth II's necklace (photo: instagram.com/katemiddletonprincessofwales)
Earlier, we wrote about how Kate Middleton, in camouflage, mounted the Jackal-2 armored vehicle and learned to operate a drone.
Also, read our material about how Kate Middleton made her debut in a new title in stylish attire.