Journalists learned conditions for EC's approval to start Ukraine's accession talks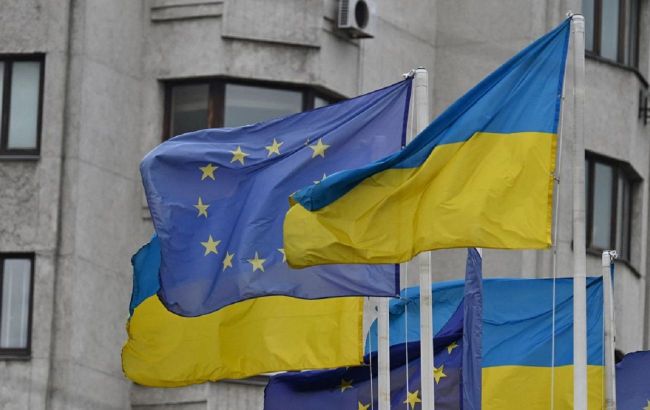 Photo: Media revealed the conditions for the start of negotiations on Ukraine's accession to the EU (Getty Images)
The European Commission will recommend to the European Council to start formal negotiations with Ukraine on joining the bloc if Kyiv takes a number of steps, according to Radio Liberty.
According to the outlet, the latest version of the draft report on EU enlargement, which was obtained by journalists, lists the following conditions:
approval of the law proposed by the government to increase the number of National Anti-Corruption Bureau of Ukraine staff;
removal from the law on corruption prevention of provisions limiting the National Agency on Corruption Prevention's powers to continue verification of assets that have already been verified and limiting the powers of this body to verify property acquired by declarants before entering the civil service;
adoption of the law on lobbying in line with European standards as part of deoligarchization;
adoption of the law, taking into account other recommendations of the Venice Commission of June and October 2023 related to the law on national minorities, and also taking into account the recommendations of the Venice Commission related to the laws on the state language, media, and education.
"The draft report also emphasizes that Ukraine must continue to fight corruption through further investigations and convictions," the publication says.
Ukraine's accession to the EU
Back in 2022, Ukraine became a candidate for EU membership. To become an EU member, however, 7 conditions must be met. According to Reuters, Ukraine has fulfilled two of the seven conditions necessary to start negotiations on EU accession.
Earlier, Olha Stefanishyna, Deputy Prime Minister for European and Euro-Atlantic Integration of Ukraine, said that the fulfillment of two conditions "is a very good result". She reminded that some countries in the Western Balkans "have been making progress for years, and the fulfillment of one recommendation is actually a national holiday".
It should be noted that on November 8, the European Commission is to publish a report on the progress of the EU accession candidates with a recommendation to start negotiations on Ukraine's accession.
On November 7, the media learned the details of the European Commission's secret document on Ukraine. The journalists found out that the EC considers 4 out of 7 criteria for the start of negotiations on Ukraine's accession to the EU to be fully met.