Japanese Ambassador on providing Ukraine with lethal weapons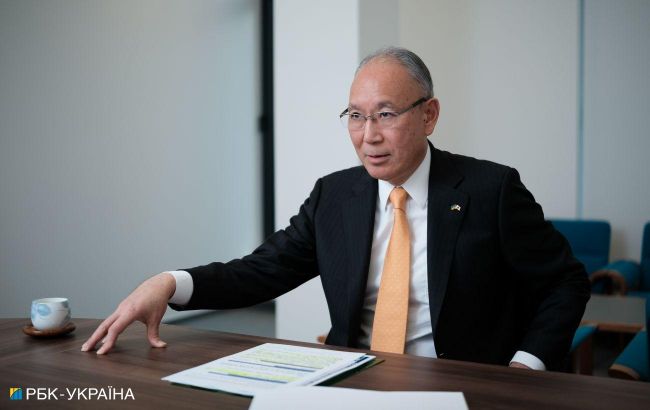 Ambassador of Japan to Ukraine Matsuda Kuninori (Vitalii Nosach, RBC-Ukraine)
In Japan, discussions are underway regarding the lifting of the ban on the export of lethal weapons, which could potentially be supplied to Ukraine, according to the Japanese Ambassador to Ukraine, Matsuda Kuninori, in an interview with RBC-Ukraine.
According to the ambassador, a working group has been formed within the ruling coalition parties to study this issue, focusing on the exchange of military technologies and equipment with other countries.
"I'm not going into the details of discussion in Japan, because I don't like to prejudge its outcome," Kuninori said.
Ban on export of lethal weapons
Discussions within the working group to simplify the principles of transferring defense technology have been ongoing in Japan since April 2023. Japan aims to strengthen its domestic defense industry and better respond to the challenging security situation. Additionally, Japan hopes to expand support for countries that have experienced military aggression, such as Ukraine.
According to Japan's three principles, the export of lethal weapons is permitted only to countries that jointly develop or manufacture defense equipment. Meanwhile, countries cooperating with Tokyo on security matters are allowed to export non-lethal equipment.
In August, the Japanese government announced its intention to ease restrictions on the export of lethal weapons to support those affected by military aggression.