Japan's PM to meet Zelenskyy during NATO Summit in Vilnius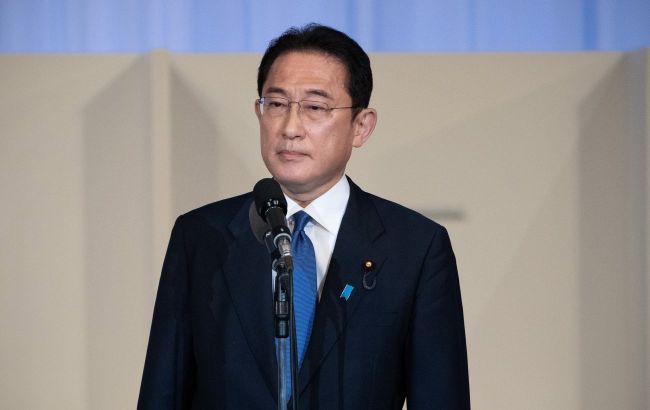 Prime Minister of Japan Fumio Kishida (Getty Images)
Japan and Ukraine have agreed to hold a meeting between Prime Minister Fumio Kishida and President Volodymyr Zelenskyy. It is scheduled on Wednesday at the NATO summit, as Kyodo News reported.
During the talks with Zelenskyy, Kishida is expected to express his readiness to strengthen support for Ukraine's recovery of infrastructure and economy.
"It would be the first time for the two leaders to meet since the president made a surprise appearance at the Group of Seven summit in Hiroshima in May. In June, Kishida held a telephone conversation with Zelenskyy", the media says.
What is planned to discuss
Japan has agreed with Ukraine to establish a liaison system that will support the European country in its efforts to reconstruct areas severely damaged by Russia's aggression.
"Tokyo has intended to provide Kyiv with advice and knowledge to be used in rebuilding destroyed regions based on the experience gained from the massive 2011 earthquake and ensuing tsunami that hit the northeastern part of Japan", the statement reads.
NATO Summit in Vilnius
The summit will take place on July 11-12. Ukraine aims to receive an invitation to join NATO after the war. NATO Secretary-General Jens Stoltenberg hopes that the leaders of the member states will confirm that Ukraine will join the Alliance.
Bloomberg reported today that Zelenskyy will participate in the NATO summit. He will arrive in the Lithuanian capital on Wednesday, July 12th.
Aid from Japan
Earlier, it was reported that the government of Japan intends to provide Ukraine with approximately 100 trucks for the Ukrainian Armed Forces. Tokyo also plans to provide rations for Ukrainian military personnel.
Later, it became known that Japan is negotiating the supply of artillery shells to the United States to replenish the stocks for Ukraine's counteroffensive.