Zelenskyy to visit NATO Summit on July 12 - Bloomberg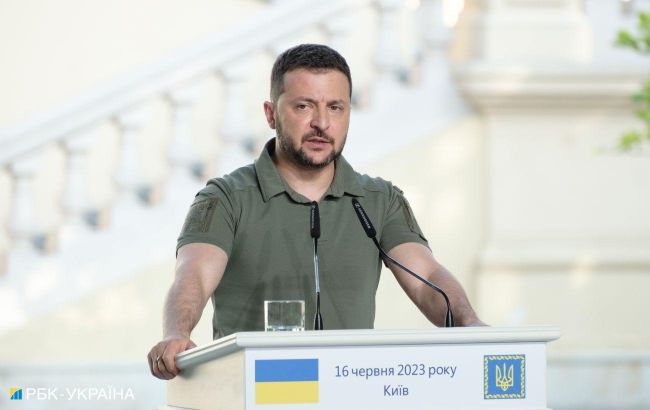 President of Ukraine Volodymyr Zelenskyy (RBC-Ukraine, Vitaliy Nosach)
"Zelenskyy will travel to Vilnius, Lithuania to meet in person with NATO leaders at a summit of the military alliance his country is seeking to join, per sources. He will arrive Wednesday, I'm told," she wrote on Twitter.
NATO Summit in Vilnius
The Vilnius Summit of the North Atlantic Treaty Organization (NATO) will take place on July 11-12. Ukraine aims to receive an invitation to join NATO at the meeting of the bloc's leaders. NATO Secretary-General Jens Stoltenberg hopes that the leaders of member states will confirm that Ukraine will join the Alliance.
Ukrainian Foreign Minister Dmytro Kuleba has announced that NATO has agreed to cancel the Membership Action Plan (MAP) format for Ukraine.
Ukraine also seeks security guarantees from the West until it becomes a full member of the Alliance.
According to Politico, a group of Western allies within NATO is holding last-minute negotiations regarding a declaration on security guarantees for Ukraine ahead of the summit. Financial Times says that a multilateral declaration on individual country commitments towards Ukraine is likely to be adopted at the summit.