Italy starts to help restore Spaso-Preobrazhensky Cathedral in Odesa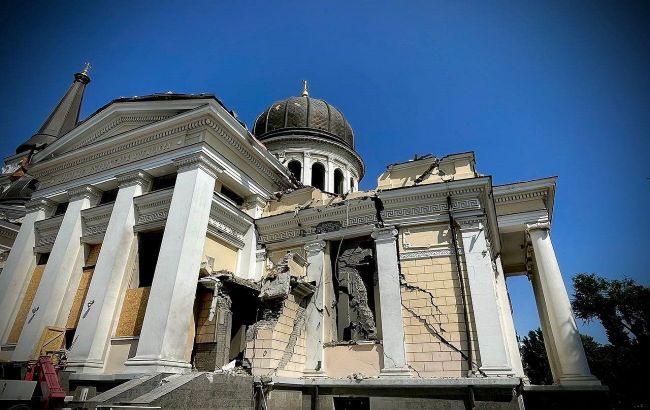 Spaso-Preobrazhensky Cathedral (t.me/odesacityofficial)
"On the night of 23 July, Russian bombings severely damaged a building that is a symbol of Odesa's and Ukraine's cultural and religious history: the great Orthodox Transfiguration Cathedral, first built in 1794 and reconstructed in 2005 after being destroyed by the USSR in 1936," the statement says.
Cathedral restoration
"To also mark the long and very rich history of exchanges between Odesa and Italian culture, which led to Italian architects designing the city's plan and most iconic buildings at the end of the 18th century, the Italian Government has involved two of Italy's most authoritative cultural institutions," the government stated.
These institutions are the Milan Triennale and the MAXXI Museum in Rome. They are expected to gather the best economic, technical, and cultural resources able to contribute to the restoration of the Cathedral.
Ongoing restoration work
Italian restoration schools, including university faculties, professional institutes, studios, and laboratories, are currently leveraging their traditional expertise for a project aimed at restoring and enhancing the walls and frescoes damaged by Russian bombs.
The Italian government added that this also underscores the age-old friendship between the two nations and the effective revitalization of the city.
Attack on the Cathedral
On the night of July 23, the Russians launched a missile strike on the Cathedral in Odesa. The attack partially destroyed the temple building and its roof. An enemy rocket hit the central altar.
The Ukrainian Orthodox Church (Moscow Patriarchate) reported "colossal destruction," while the Odesa eparchy condemned the Russian act of terrorism. Notably, Italy is ready to participate in the cathedral's reconstruction.
For more information about the attack, refer to the RBC-Ukraine report.