Italian Defense Minister hopes for Ukraine-Russia talks in spring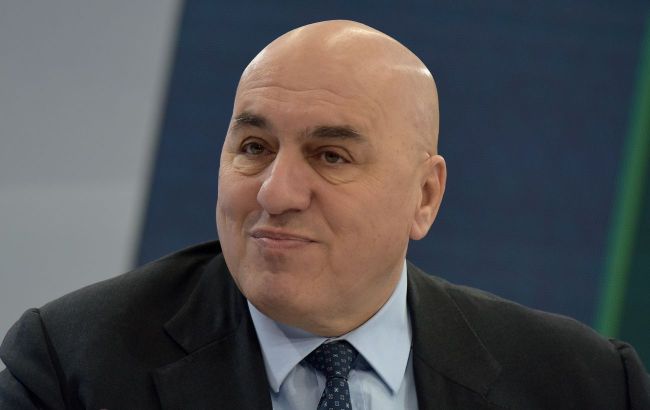 Italian Defense Minister Guido Crosetto (Getty Images)
Italian Defense Minister Guido Crosetto believes that there may be some negotiation process between Ukraine and Russia starting in the spring of next year, Sky Tg24 reports.
According to the head of the Italian Ministry of Defense, this will be possible against the backdrop of a "depletion" of offensive actions on both sides.
He expressed hope that in the spring of 2024, "when the counteroffensive on both sides is exhausted, there can be an attempt of a dialogue."
Crosetto also expressed doubts that Ukraine can achieve the restoration of its territorial integrity through military means, including the de-occupation of Crimea.
He also believes that there could be a significant increase in Russian airstrikes on Ukrainian territory during the winter, with the cold season potentially hindering ground operations.
Just a day before this, Austrian Foreign Minister Alexander Schallenberg also spoke about the possibility of negotiations between Ukraine and Russia. In response, the Ukrainian Ministry of Foreign Affairs emphasized that the country would not sit at the negotiation table with an aggressor nation.
Negotiations between Ukraine and Russia
At the beginning of the large-scale Russian military aggression against Ukraine, Kyiv and Moscow held several rounds of negotiations. However, they are currently "on hold."
Previously, President Volodymyr Zelenskyy and other government representatives stated that Ukraine would not return to the negotiation table until Russia withdraws its troops.
Prior to this, Ukrainian Foreign Minister Dmytro Kuleba said there could be an increase in international calls to compel Ukraine to resume negotiations with Russia.
In mid-September, Italian Defense Minister Guido Crosetto expressed hope that the war in Ukraine would end within 7-8 months.