It's not just about the village: Expert explains why Robotyne liberation is important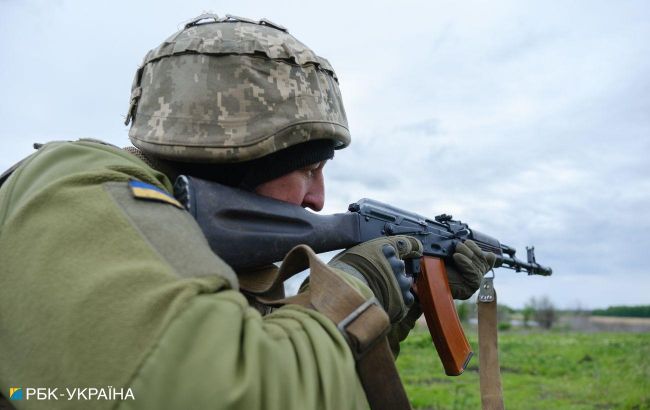 Ukrainian soldier (Vitalii Nosach, RBC-Ukraine)
The liberation of Robotyne in the Zaporizhzhia region was an important result during the Ukrainian Armed Forces' offensive. However, it is necessary to focus on the fact that Ukrainian soldiers have approached the second line of the occupant's defense, according to the military expert Oleksii Hetman.
He clarifies that from a military standpoint, the village itself doesn't offer much. What's much more important are the square kilometers and what's located on them.
"Why isn't the village of paramount importance? Of course, it's important that we have liberated it. But we're not fighting for separate villages; we're trying to break through a strong defense. Therefore, the focus should not be on Robotyne itself, but on the fact that we've crossed the first line, come close to the second, and in some places, we'll soon start breaking through it," he emphasized.
Similar examples have already occurred during the war
According to him, it's more crucial for the military to make it harder for the enemy to move, resupply, and so on. This is why roads and dominant heights are taken under control first.
"Remember how it was near Bakhmut, and before that near Severodonetsk and Lysychansk. Fierce battles were fought not for the cities themselves but for the roads they were supplied through," he added.
Previously, it was reported about breaking through the first line in Robotyne with trenches, dense minefields, and camouflaged firing positions. Last week, there was talk of reaching the second line, where motorized infantry units, tanks, and artillery are stationed.
The liberation of Robotyne
At the end of July, the General Staff of the Ukrainian Armed Forces announced that Ukrainian troops had advanced towards Robotyne. On August 22, it became known that Ukrainian defenders entered the village of Robotyne in the Zaporizhzhia region and organized the evacuation of civilians.
The next day, the defenders raised the Ukrainian flag over the village. Today, the Ministry of Defense officially confirmed the liberation of the settlement.
For more details on what this success means, how events will further develop in the south, and what could stop the advance on the Tokmak front, you can read the article by RBC-Ukraine.