Israeli military discovers body of hostage near Shifa Hospital in Gaza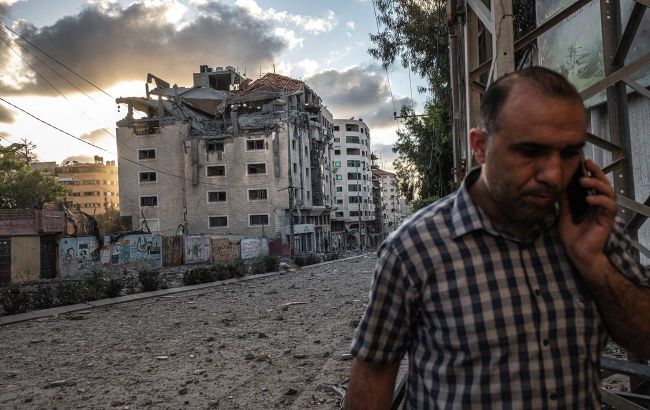 Archived photo: Israeli military discovered the body along with military equipment belonging to Hamas (Getty Images)
The body of Yehudit Weiss, who was kidnapped by Hamas militants on October 7, has been found by the Israel Defense Forces in the city of Gaza, writes The Times of Israel.
The troops of the 603rd battalion of the 7th Armored Brigade discovered the body along with military equipment belonging to Hamas, including assault rifles and RPGs.
It is noted that her body was found near the Shifa Hospital located in Gaza.
The body was brought to Israel for identification, after which the military and police informed the Weiss family of her death. The IDF did not provide additional information about the cause of Weiss's death and when she was killed.
What is known about the deceased
Weiss, a mother of five, was abducted from the kibbutz Be'eri on October 7. Her husband, Shmulik Weiss, was found dead in a secure room in their home.
Yehudit, a retiree who worked with children in a kindergarten and in the kibbutz dining hall, was undergoing radiation treatment for breast cancer at the time of her abduction.
"The IDF sends its heartfelt condolences to the family. The national mission… is to locate the missing and return the hostages home," said the Israel Defense Forces.
Israel's war with Hamas
In early October, Hamas militants began a large-scale invasion of Israel, killing and kidnapping both military and civilian residents. In response, Israel declared a military operation against the militants called Operation Iron Swords.
As part of this operation, the IDF expanded its ground operation in the Gaza Strip, deploying troops and equipment to the region.
According to the Israel Defense Forces, Hamas lost control of the northern part of the Gaza Strip as tens of thousands of people crossed to the southern side.