Israeli army strikes a Hezbollah military complex in Lebanon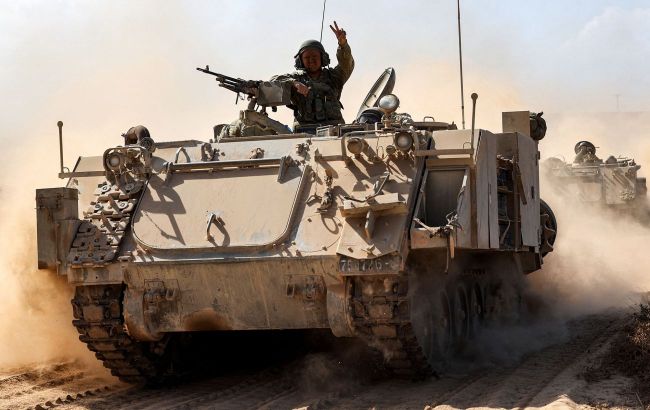 Israel strikes a Hezbollah military complex in Lebanon (photo: Getty Images)
The Israeli Defense Forces carried out strikes on a Hezbollah military complex in Lebanon during the night of October 24, reports the Israeli army.
"A short while ago, the IDF struck terror targets belonging to the Hezbollah terrorist organization. Among them, a military compound, a military post, and an observation post used by Hezbollah," the Israeli army's statement said.
It is also reported that the strikes were carried out in response to rocket launches and anti-tank projectiles from Lebanese territory.
HAMAS attack on Israel
On October 7, HAMAS militants infiltrated Israeli territory, where they killed and kidnapped both military and civilian individuals.
In response, the Israel Defense Forces launched an operation against the terrorists. It is expected that this operation will involve the deployment of troops into the Gaza Strip.
Israeli forces have already conducted several raids in the Gaza Strip, resulting in the destruction of HAMAS militant groups.
Additionally, on October 23, Israel's Defense Minister, Yoav Gallant, emphasized that his country plans a lethal strike on the Gaza Strip.