Israel updated data on losses from HAMAS invasion: Number of casualties decreased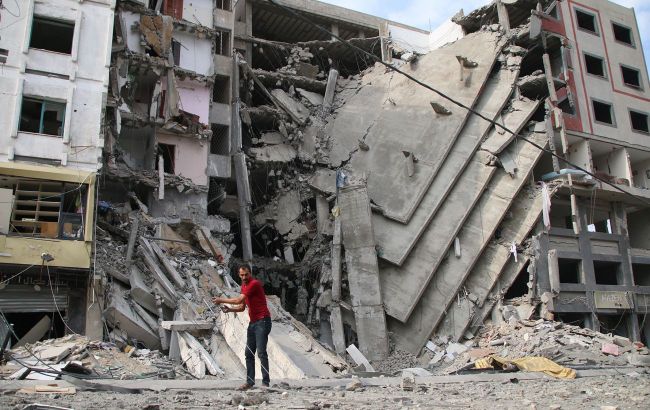 Israel updated data on the number of casualties (photo: GettyImages)
Israel updated the casualty figures resulting from the invasion by Palestinian militants Hamas on October 7, reports Reuters.
On Friday, November 10, Israeli Ministry of Foreign Affairs spokesperson Lior Hayat announced that the death toll from the terrorist attack had been revised.
"Around 1,200 is the official number of victims of the October 7 massacre," Hayat reported.
He did not specify the reason for the revision of the previous estimate. It is stated that the data on the number of casualties, including foreigners, is not final, and they may change again as all bodies are identified.
The previous estimate from Jerusalem indicated that over 1400 people had died due to the Hamas attack on southern Israel.
Evacuation of Ukrainians from the Gaza Strip
After the commencement of hostilities between Hamas terrorists and the Israeli military in the Gaza Strip, hundreds of Ukrainians found themselves stranded in the enclave. According to the latest data, 357 Ukrainians were present in the area, predominantly women and children, with some reported injuries.
On November 1, Egypt allowed the departure of foreigners from Gaza through the Rafah border crossing, prompting the Ukrainian Ministry of Foreign Affairs to announce preparations for evacuation.
On November 10, Ukrainian President Volodymyr Zelenskyy announced the successful evacuation of 160 Ukrainians from the Gaza Strip. He noted that this week, a total of 203 Ukrainian citizens have been rescued from the conflict zone.