Evacuation of Ukrainians from Gaza: 358 people are on list for departure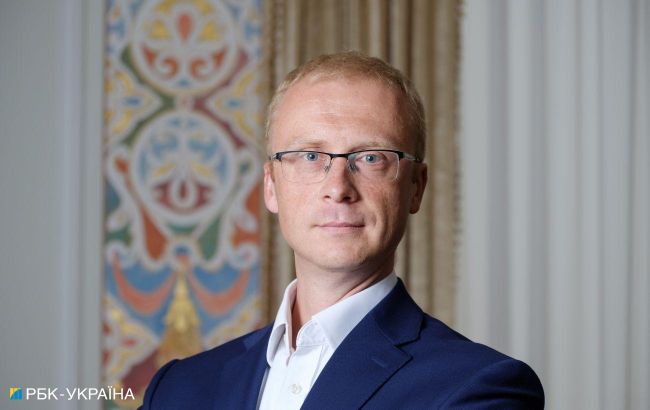 The spokesperson of the Ministry of Foreign Affairs, Oleg Nikolenko (Photo: RBC-Ukraine, Vitalii Nosach)
"Against the backdrop of the Egyptian government's decision to allow the departure of foreigners from the Gaza Strip through the Rafah crossing, the Ministry of Foreign Affairs of Ukraine, along with other relevant agencies and Ukrainian embassies in the region, has started the preparatory stage for the evacuation of Ukrainians," wrote Nikolenko.
Details of the evacuation preparations:
The list of those willing to leave has been updated, and currently, there are 358 people, mainly women and children.
Official requests have been sent to relevant parties for permits to exit the Palestinian enclave and transit through Egyptian territory. Approval is expected.
Documents have been prepared for Ukrainians without valid travel documents.
Necessary transportation has been reserved.
A group of diplomats has been formed to arrive at the border with the Gaza Strip to assist Ukrainian citizens on-site.
"The Egyptian side reported that the departure of foreigners from the Gaza Strip will be carried out in alphabetical order, according to their nationality," noted Nikolenko.
He added that this matter is under the personal control of the Minister of Foreign Affairs, Dmytro Kuleba.
Regarding the number of Ukrainians stranded in the Gaza Strip:
According to Israeli Ambassador to Ukraine, Michael Brodsky, hundreds of Ukrainians are stuck in the Gaza Strip, effectively becoming hostages of Hamas.
According to the Ukrainian Ambassador to Israel, Yevhen Korniychuk, it is known that about 357 Ukrainians are currently on the enclave's territory, but the number may be higher. These are predominantly women and children.
Currently, 6,000 foreign citizens have applied for evacuation from the Gaza Strip.