Another 160 Ukrainians evacuated from Gaza - Zelenskyy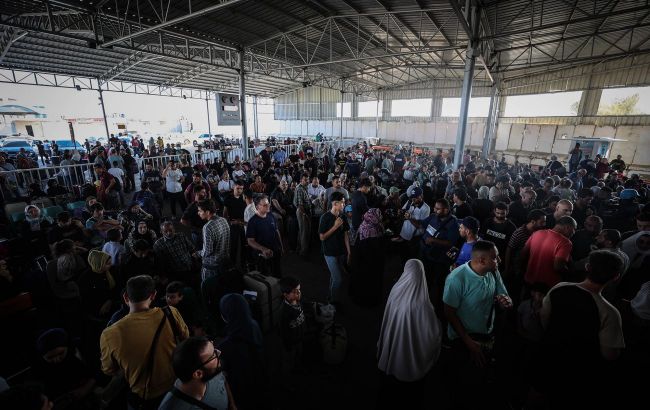 Another 160 Ukrainians evacuated from Gaza (Getty Images)
Over the past day and night, 160 Ukrainians have been successfully evacuated from the Gaza Strip, with an additional 9 Moldovan citizens also rescued, according to President Volodymyr Zelenskyy.
"Over the past day and night, Ukraine has evacuated another 160 of its citizens and 9 Moldovan citizens from Gaza," he said.
He added that 203 Ukrainian citizens have been evacuated this week alone.
"Ukraine advocates for the protection of the lives of civilians and cares for each of its citizens, wherever they may be," the president wrote.
Evacuation of Ukrainians from the Gaza Strip
This marks the second group of Ukrainians evacuated from the enclave. Previously, on November 7, the first group of 43 Ukrainians was evacuated from the Gaza Strip. Commenting on the initial successful operation, Ministry of Foreign Affairs spokesperson Oleh Nikolenko mentioned that permission has already been granted for the evacuation of additional groups of Ukrainian citizens. The evacuation was planned for November 8 and 9.
According to Ukraine's Ambassador to Israel, Yevhen Korniichuk, who provided information prior to the start of the evacuation, there were approximately 357 Ukrainians in the Gaza Strip, but the actual number may be higher. Most of them are women and children.