Israel involves creator of Pegasus in tracking hostages in Gaza Strip, Bloomberg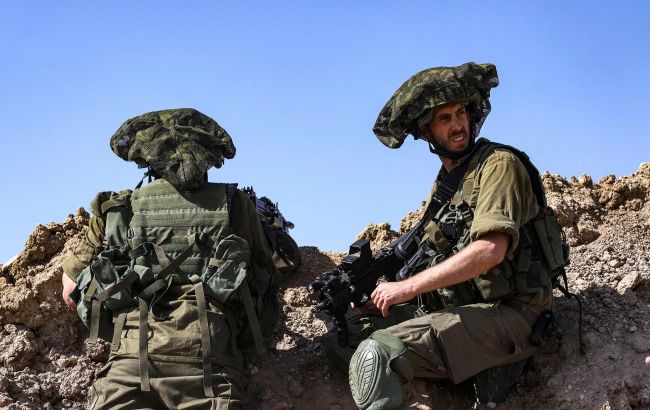 Illustrative photo (Photo: Getty Images)
Israeli security services are enlisting companies specializing in spyware development, including the creator of the controversial Pegasus software, to assist in tracking hostages in the Gaza Strip, according to Bloomberg.
According to four sources in the cybersecurity field and an Israeli government representative, companies such as NSO Group and Candiru, which are on the U.S. blacklist, have been asked to rapidly enhance their spyware programs to meet the security needs of the country. These companies, along with several other software manufacturers, cooperate in responding to requests and often offer their services for free, as reported by the sources.
More than 200 people, including many foreigners, are held captive in the Gaza Strip. While Israel has made every effort in recent weeks to secure the release of hostages, the brutality of sudden attacks this month has led to widespread support for the invasion.
Western governments insist on negotiations, and U.S. President Joe Biden cites the security of hostages as one of the reasons he asked Prime Minister Benjamin Netanyahu to suspend the ground offensive.
Pegasus is a spyware program developed and licensed by the Israeli company NSO Group, used by governments worldwide to hack into and monitor smartphones with iOS or Android operating systems.
Israeli ground operation
On October 7, Hamas militants launched an incursion into Israel, abducting and killing civilians and sharing videos of their atrocities on social media.
In response, the Israel Defense Forces (IDF) announced the start of an operation against Hamas with the goal of eliminating the terrorists. The IDF has already conducted strikes on the locations of militants in the Gaza Strip.
Israel is also planning a ground operation in the Gaza Strip, with hundreds of military vehicles currently positioned at the border.
However, on October 25, reports emerged in the media that Israeli Prime Minister Benjamin Netanyahu is willing to delay the deployment of troops to the Gaza Strip in order to dedicate more time to negotiations regarding the hostages.