Israel deploys hundreds of tanks and armored vehicles north of Gaza: Sky News reports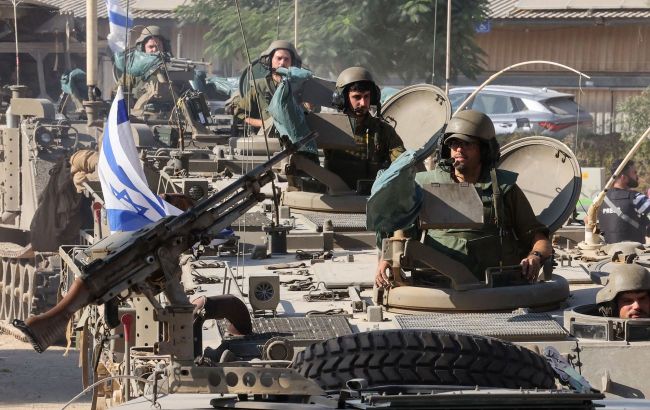 Illustrative photo (Photo: Getty Images)
Israel has moved hundreds of its military vehicles to the north of the Gaza Strip. This may indicate preparations for a ground operation, according to Sky News.
According to the news agency, hundreds of tanks and armored vehicles are located 6 kilometers from the Erez checkpoint on the northern border of the Gaza Strip.
Photo: Military equipment at the border with the Gaza Strip (news.sky.com)
The checkpoint has remained closed since Israeli forces managed to regain control of it after an incursion by Hamas militants.
Journalists emphasize that if Israel initiates an incursion into the Gaza Strip, it would be the country's most significant operation since the 2006 war with Lebanon.
Photo: Erez checkpoint on the map
Background
On October 7, Hamas militants invaded Israeli territory, killing and kidnapping not only military personnel but also civilians. Terrorists also fired rockets at Israeli communities.
In response, Israel announced the beginning of a military operation against militants. IDF soldiers have already conducted raids into the Gaza Strip, but they have not advanced further.
Moreover, yesterday, on October 19, it was reported in the media that the Israeli authorities had given the green light for the deployment of troops into the Gaza Strip.