Israel gives green light to troops entry into Gaza Strip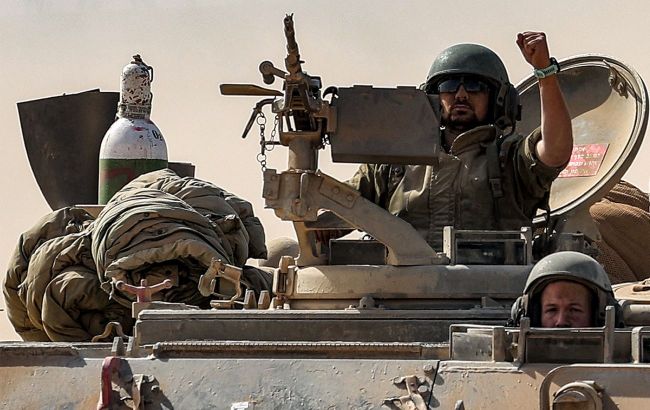 Israel has given the green light for the deployment of troops in the Gaza Strip (Photo: Getty Images)
The official did not provide more detailed information regarding the possible deployment of troops in the Gaza Strip.
Meanwhile, Israel's Minister of Economics, Nir Barkat, reveals in an interview that the current priority for Israel is the destruction of Hamas militants.
"We shall do all efforts to bring our hostages, to bring our hostages [back] alive…, but the 'first and last priority is destroying Hamas'," stated the Minister of Economics.
He adds that the multi-kilometer tunnels constructed by Hamas under Gaza would become "the world's biggest cemetery."
It is worth noting that, according to Israeli media reports, the security cabinet is currently conducting its meeting. This body is responsible for approving an invasion of the Gaza Strip.
Israel's war with Hamas
On October 7, Hamas militants invaded Israeli territory. They opened fire and kidnapped civilians, with the terrorists publishing videos of their atrocities on social media.
Following this, Israel launched an operation against Hamas. The military has already managed to drive out the militants from the country's territory. The next stage may be a ground operation in the Gaza Strip.
The IDF has previously conducted raids in the Gaza Strip, during which a group of terrorists was eliminated. However, Israeli soldiers did not enter deep into the territory.