Israel condemns Russia's meeting with Hamas, calls for expulsion of terrorists from Moscow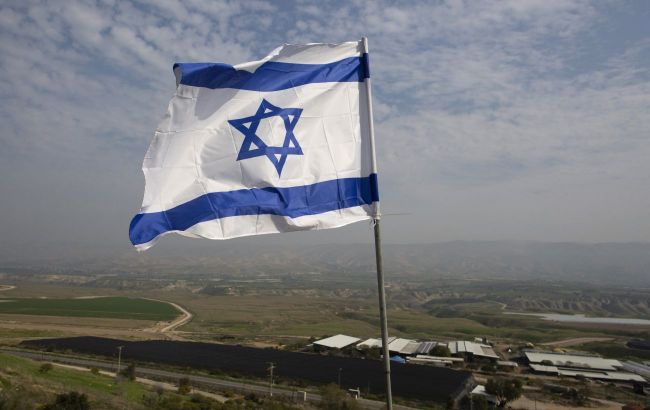 Illustrative photo (Photo: Getty Images)
Israel criticizes Russia for today's meeting between Russian Foreign Ministry representatives and Hamas leaders in Moscow, according to the Spokesperson of the Israeli Ministry of Foreign Affairs, Lior Haiat.
"Hamas is a terrorist organization that is worse than ISIS," he wrote.
He adds that the hands of high-ranking Hamas officials are stained with the blood of more than 1,400 Israelis who were killed, executed, and burned. They are responsible for the kidnapping of more than 220 Israelis, including infants, children, women, and the elderly.
"Israel condemns the invitation of senior Hamas officials to Moscow, which is an act of support of terrorism, and legitimizes the atrocities of Hamas terrorists," Hayat wrote.
Israel calls on Russia to immediately expel the Hamas leaders from Moscow.
Russia's position on the meeting with Hamas representatives
The Russian Foreign Ministry claims that the discussions with a Hamas representative who visited Moscow today were allegedly aimed at securing the immediate release of foreign hostages held in the Gaza Strip, evacuating Russian citizens, and other foreigners.
"The ministry says in a statement carried by Russian news agencies that talks with Abu Marzouk, a member of Hamas's political bureau, were part of Moscow's efforts to secure the immediate release of foreign hostages held in Gaza," the article states.
The Russian side also supposedly "reaffirmed its unwavering position in favor of implementing the well-known decisions of the international community," including the decision to create two states.
Russia's connection with Hamas
At the beginning of the terrorist attacks on Israel, President Volodymyr Zelenskyy stated that the Russian Federation was interested in the war between Israel and Hamas, as it would weaken global unity. He noted that the Kremlin was one of those behind the militants' attack.
Furthermore, the media reported that the Hamas attack put an end to relations between Russia and Israel. Today, a delegation from the Hamas Islamist movement arrived in Moscow.