Is it possible to evacuate Ukrainians from Israel: Ambassador's response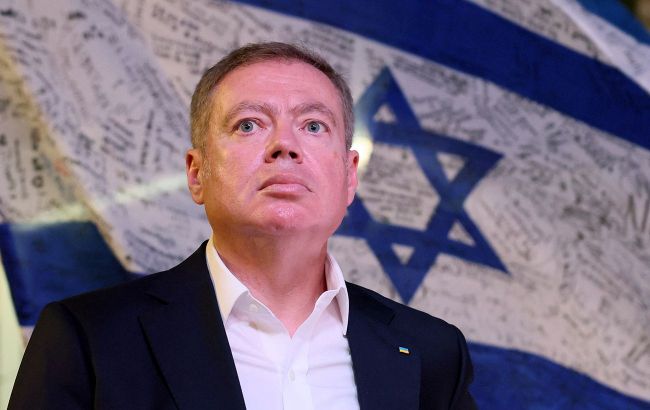 Ukraine's Ambassador to Israel, Yevhen Korniichuk (Photo: Getty Images)
Currently, there is no technical possibility to evacuate Ukrainian citizens from the territory of Israel due to the attacks by Hamas terrorists. However, it is possible that Israeli authorities will fully assess the situation by the end of the day, according to Ukraine's Ambassador to Israel, Yevhen Korniichuk.
According to him, there have been appeals from Ukrainian citizens on both the Israeli and Palestinian sides. He also mentions that there are approximately 1,000 Ukrainians residing in the Gaza Strip who are on the consular register.
Additionally, several families have sought assistance from diplomats because their flights from Israel were canceled, and they are afraid to return to southern regions. Currently, they have been provided with accommodations in Tel Aviv hotels.
"We don't have the technical capability to evacuate people. Therefore, as the President mentioned earlier, and the embassy has provided extensive comments on this matter, people should be in the safest possible places, listen to the instructions coming from the local government, and strictly adhere to them," Korniichuk added.
He also expresses hope that the Israeli authorities would take control of the situation closer to the evening.
Earlier in the day, it was reported that there were no Ukrainian citizens among the casualties of Hamas attacks on Israel. However, Ukrainians were encouraged to follow updates on the website of the Israel Defense Forces' Home Front Command.
For more details on the significant escalation, read RBC-Ukraine's material.