Ireland unlikely to offer condolences to Russia if Putin dies, Prime Minister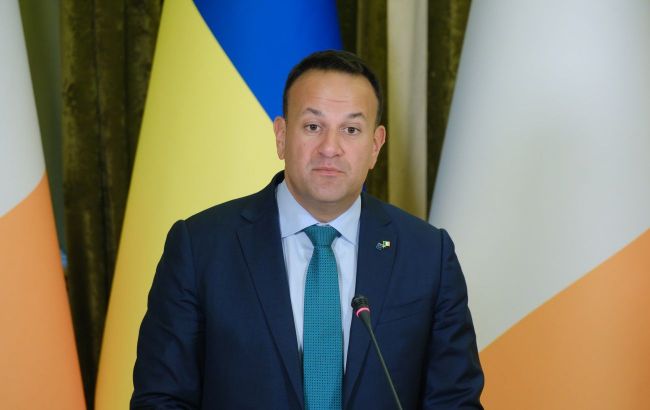 Leo Varadkar, Prime Minister of Ireland (Vitalii Nosach, RBC-Ukraine)
Irish Prime Minister Leo Varadkar believes that his country's government is unlikely to express condolences to Russia in the event of the death of Russian dictator Vladimir Putin, according to Independent.
Varadkar, the head of the Irish government, also doubts that his country's delegation will attend the Kremlin leader's funeral.
"I wouldn't imagine we'd be represented at the funeral," he said.
These statements by Varadkar were made in the context of Ireland's historical foreign policy. Throughout World War II, Ireland adhered strictly to a policy of neutrality. However, the then Minister for Foreign Affairs, Eamon de Valera, sparked international outrage when he expressed condolences to the Irish Minister Edward Hempel on the occasion of Adolf Hitler's suicide in 1945.
This event severely damaged Eamon de Valera's reputation and was considered a significant moment in the history of Irish neutrality.
Ireland's support for Ukraine

While Ireland insists it continues to employ a policy of neutrality, senior government ministers say this relates to being militarily neutral rather than being politically neutral.
Last week, Irish Premier Varadkar pledged to stand with Ukraine for as long as it takes when he visited Ukrainian President Volodymyr Zelenskyy in Kyiv and announced additional millions of euros in humanitarian aid for the country. Varadkar expressed confidence in Ukraine's ability to win the war against Russia and called on Western countries to help ensure such an outcome to the conflict.
In November of last year, Russia added 52 "key representatives" of Ireland to its sanctions list for expressing what it claimed was Russophobic sentiment. Varadkar was among the officials subjected to a ban by the Russian Ministry of Foreign Affairs.